Ana P. Lourenco, MD
Associate Professor of Diagnostic Imaging Alpert Medical School of Brown University, USA
|
Work Experience:
11 years in Diagnostic Radiology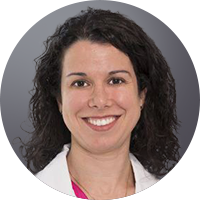 FSBI, ACR, RSNA, ARRS, SBI, AUR, APDR
Dr. Ana Lourenco is a Board Certified diagnostic radiologist in Providence, RI. She earned her undergraduate degree in chemistry from Harvard University in 1998 and a medical degree from the University of Massachusetts Medical School in 2002.
She completed a diagnostic radiology residency at Rhode Island Hospital/Alpert Medical School of Brown University, where she was also Chief Resident. She then completed a fellowship in Women's Imaging at Beth Israel Deaconness Medical Center/Harvard Medical School in Boston, MA in 2008.
Dr. Lourenco is certified by the American Board of Radiology and a Fellow of the Society of Breast Imaging. She has served as Breast Imaging Fellowship Director, and is now the Residency Program Director. She is a member of the American College of Radiology, Radiologic Society of North America, American Roentgen Ray Society, Society of Breast Imaging, Association of University Radiologists, Association of Program Directors in Radiology, among other professional societies.
She has published multiple peer-reviewed research papers, largely focusing on breast and women's imaging, as well as radiology education.
She lectures regularly at national conferences, is an Associate Editor for the Journal of Breast Imaging., and chairs the ACR Appropriateness Criteria Committee on Breast Imaging.