Serrapeptase is a substance taken from silkworms. Serratia bacteria in the worms produce the enzyme to dissolve the silkworm's cocoon, allowing the worm to emerge as a moth.
The substance was first introduced as an anti-inflammatory agent in Japan in the 1960s. It has since been used as a common drug both by itself and in compound medications. It is used in many medications for migraine and tension headaches, fibromyalgia, arthritis, carpal tunnel syndrome, and osteoporosis. These are all conditions that come with overall pain, swelling, and inflammation. It can also be used to treat breast engorgement and chronic sinusitis and to reduce swelling after surgery. Some patients with chronic bronchitis, tuberculosis, and asthma find that taking serrapeptase makes it easier to breathe, because it can act as a mucolytic agent (a drug that thins mucus and makes it easier to cough).
In the United States, serrapeptase is considered a dietary supplement and not medication. Medications are tested and have stricter regulations than dietary supplements. The US Food and Drug Administration (FDA) doesn't measure the effects or safety of dietary supplements. In fact, the FDA doesn't require the makers of dietary supplements to prove that the supplement can do what they claim it can or that it's safe. Many supplements contain ingredients that have strong biological effects, and such products may not be safe in all people. Because of this, it's important to speak with your health care provider before taking any dietary supplements.
Serrapeptase is marketed as a supplement, often called "serrapeptase enzyme." Serrapeptase enzyme also goes by other names:
Butterfly extract
Serratiopeptidase
Silkworm enzyme
All of these names are used for the same substance. Make sure to read the label to see how much of the substance is in each pill. Supplements aren't required to have a certain amount of the specific substance in them, so different brands may have different strengths and concentrations of serrapeptase.
If you're wondering how to take serrapeptase, you'll want to consult your health care provider first and find that it's offered either by itself in a supplement pill or as an ingredient in pills developed in Japan and Europe.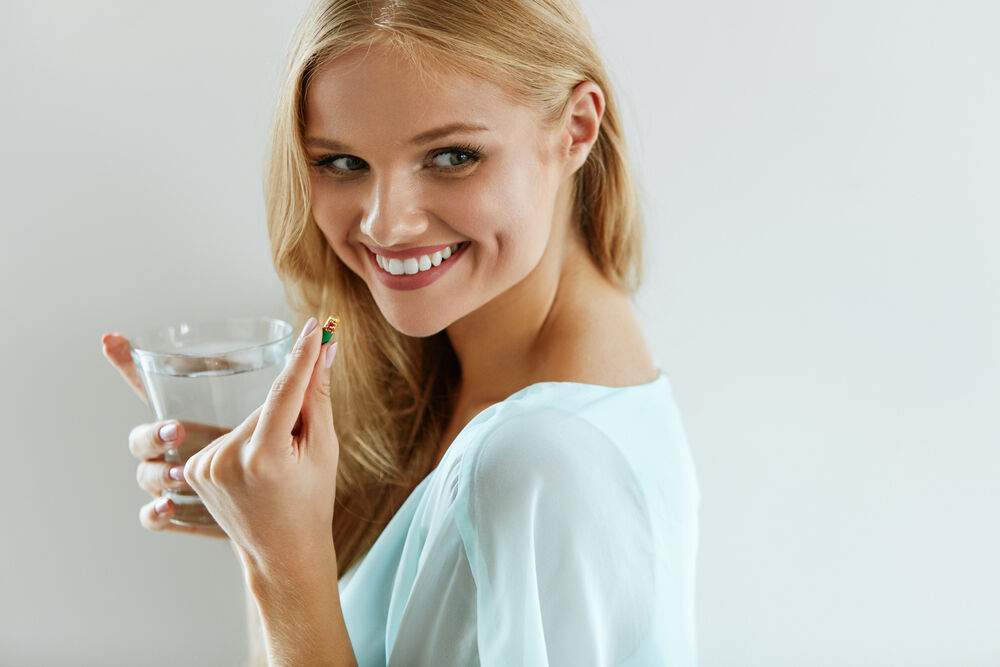 Some studies show that serrapeptase doesn't have much of an effect on reducing swelling or inflammation. However, other studies involving rats noted that it did reduce inflammation. Some studies in Japan involving humans who had molars removed noted that there was some reduced swelling and inflammation when participants took serrapeptase along with ibuprofen or acetaminophen (more than with the over-the-counter painkillers alone).
A different study on patients with chronic sinusitis (chronic sinus inflammation from bacterial infections) noted that serrapeptase was effective at thinning the mucus and reducing swelling.
Breast engorgement studies have noted a significant improvement in those who took serrapeptase versus those who took a placebo. Breast engorgement is most common in people who are nursing, although people who are pregnant or have PMS may also experience breast engorgement. No studies have demonstrated one way or another if serrapeptase can be transferred to the baby either in utero through the placenta or through breast milk. Therefore, if you're pregnant or nursing, it's important that you talk to your health care provider before using serrapeptase.
Most studies of serrapeptase as a mucolytic agent have noted that this substance can thin mucus and make it easier to cough. Thicker mucus can make it hard for people with chronic sinus or lung conditions to breathe. Mucus traps bacteria, and thicker mucus can keep bacteria in the body longer, leading to infection.
The benefits of serrapeptase seem to be possible for people who have breast engorgement, some types of inflammation such as sinusitis, and people who need thinner mucus. Further studies indicate that serrapeptase helps the body absorb antibiotics better. People with bone or joint infections or certain pulmonary infections were able to absorb antibiotics at twice the normal rate when they took the supplement.
While studies don't all agree about the health benefits of serrapeptase, some indicate that the substance can produce anti-inflammatory effects when taken with certain painkillers and/or antibiotics. These effects are most notable in people who have taken serrapeptase after oral surgery.
Not everyone who takes serrapeptase will experience side effects. In rare cases, people with underlying health conditions experienced pneumonia and hemorrhages. Other side effects of serrapeptase include:
Joint pain
Muscle soreness
Nausea and stomach pain
Poor appetite and weight loss
Skin reactions like an itchy rash
Cough
Blood clotting disruption
It's important to speak with your health care provider about taking serrapeptase, especially if you're planning to use it while taking other medications. There may be interactions with certain kinds of prescription and over-the-counter medications, and some brands may have interactions with the supplement that others don't.
If you notice any of these side effects, stop using serrapeptase immediately and contact your health care provider.
No supplement or medication is always and completely safe. The FDA hasn't evaluated serrapeptase's benefits or safety. It is not legal to market a supplement as a treatment or cure for a specific disease, or to alleviate the symptoms of a disease. Because it's classified as a supplement, it isn't required to meet the same federal safety standards as prescription medications and over-the-counter medications. In addition, there are few studies regarding the efficacy of the substance.
In short-term clinical trials, serrapeptase was determined to be fairly safe, with rare side effects that involved complications for the patients' primary medical condition. Clinical studies haven't evaluated the safety of long-term use, so people with long-term chronic inflammatory conditions may want to be particularly cautious.
Dangers of serrapeptase may include inhibition of the formation of blood clots and, in rare cases, hemorrhages. If you have a health condition that makes clotting difficult or if you're currently on blood thinners or anti-clotting drugs, then serrapeptase side effects can be very dangerous. The serrapeptase enzyme may also be difficult for your liver to process if you have cirrhosis or other liver diseases. Serrapeptase side effects on the liver may make the condition worse.
As with many supplements, the benefits of serrapeptase can vary widely with each person. Some people may find that this substance helps them absorb antibiotics, which can be important for people who have a joint or bone infection. Others may find it easier to breathe or experience less pain and swelling in their sinuses when taking it.
Serrapeptase may help inflammation or arthritis and may ease tension headaches and migraines, but these results may vary as well. More studies are needed to determine how consistently the substance works in the body. There isn't enough data on the long-term effects of this supplement.
If you prefer alternative medications or all-natural treatments for your medical condition, or if your normal painkillers and anti-inflammatory medications aren't working as well as you'd like, then you may wish to talk to your health care provider about serrapeptase as an alternative. If you're currently being treated for a chronic illness, this may be a treatment option you can explore along with your health care provider.
Serrapeptase may be used for its analgesic and anti-inflammatory properties. It's used as a mucolytic agent, to thin mucus and reduce pressure in the sinuses. It's also considered a health supplement for pulmonary disease. Despite its popularity as a supplement and ingredient in Japan and Europe, there isn't enough data from clinical trials to support claims of serrapeptase's effectiveness.
As with any dietary supplement, it's important to thoroughly research the effects of the substance and talk with your health care provider before taking it. While serious side effects of serrapeptase are rare, there are more common side effects and not enough information to determine its overall effectiveness.