''It's really cool to just, like, figure out how can we be more in tune with our bodies, because our bodies are messengers.'' — Minaa
Episode 1: How living in harmony with my cycle improved my well-being
Hear from a Flo user, Fabiola Paul — a singer, actress, registered nurse and health expert whose painful periods interrupted her life until she decided to intentionally live in harmony with her menstrual cycle.
Find out what works for her and get expert insights from OB-GYN and Flo Medical Board advisor Dr. Sara Twogood, who explains how periods are the fifth vital sign. Plus, Fab shares her favorite juicing recipe, and Dr. Twogood gives three tips for taking charge of your health.
AVAILABLE NOW ON



Join the discussion
Join the discussion inside the Flo app. Each episode has its own Secret Chats discussion. Share your experience, learn from others, and get responses to your questions from experts invited to the show. 👉Take me there
Be featured on the next show
Have a story you'd like to share and be featured on the next show? Email us at pod@flo.health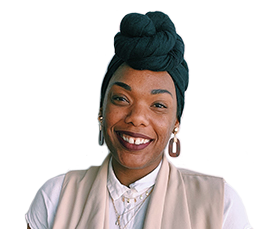 Minaa B. is an NY- based licensed therapist, author, speaker, writer, and wellness consultant.Through workshops, speaking engagements, and her writing, she empowers and educates audiences on complex mental health topics and provides practical everyday solutions for self-care. Connect with her on Instagram at @minaa_b.
Tune in now on your Flo app 👉 Go
Credits
Host: Minaa B.
Guests: Fabiola Paul, Dr. Sara Twogood
Producer: This podcast is produced by Pod People: Rachael King, Eliza Lambert, Danielle Roth, Sam Riddell, and Anne Feuss
Flo Team: Joelle Barthel, Natalia Seledtsova, and Kate Romanovskaia