What is a doula?
The word 'doula' is Greek for "female servant." In the modern sense, a doula is a non-medical caregiver who is focused on supporting a woman during labor and childbirth. Doulas can sometimes be referred to as birth coaches or birth companions.
Doulas are non-clinical practitioners, which means they are not medical professionals. Doulas focus primarily on listening to women and their partner's needs, and being advocates for them before, during and after delivery.
What does a doula do?
Every woman deserves to be supported during pregnancy and childbirth. Doulas are trained to help women make their birth experience better.
A doula offers emotional, physical, informational support to pregnant women in preparation for, and during, childbirth. Doulas work with expectant and new families to help them through any fears or concerns they may have around childbirth or caring for a newborn, and empower them with information to feel as prepared as possible for the birthing experience they hope for.
Doulas have experience and knowledge in:
Exploring different delivery options and being there with you in labor (whether a home birth, hospital birth, water birth, or during cesarean section).
Providing emotional support to the mother before, during and after childbirth.
Helping new parents care for their newborns, including feeding, sleeping, diapering and washing.
During labor, a doula is part of your healthcare team and will be with you alongside your doctor, nurse, midwife or partner. Doulas are focused solely on making sure the mother-to-be is as calm and comfortable as possible and that her needs are met.
This support can include providing gentle massage and touch to help soothe aches and pains, helping you find comfortable birthing positions or breathing techniques, making sure you are well-nourished and hydrated and help you communicate your needs or preferences to your medical team.
Doulas play an important role in helping to ensure a woman's wellbeing. In fact, scientific research has shown that being cared for by a doula can even improve physical and psychological outcomes for both mother and baby.
Postpartum support is extremely important
Flo is the tool used by millions of women worldwide who eagerly share their tips and pieces of advice in the app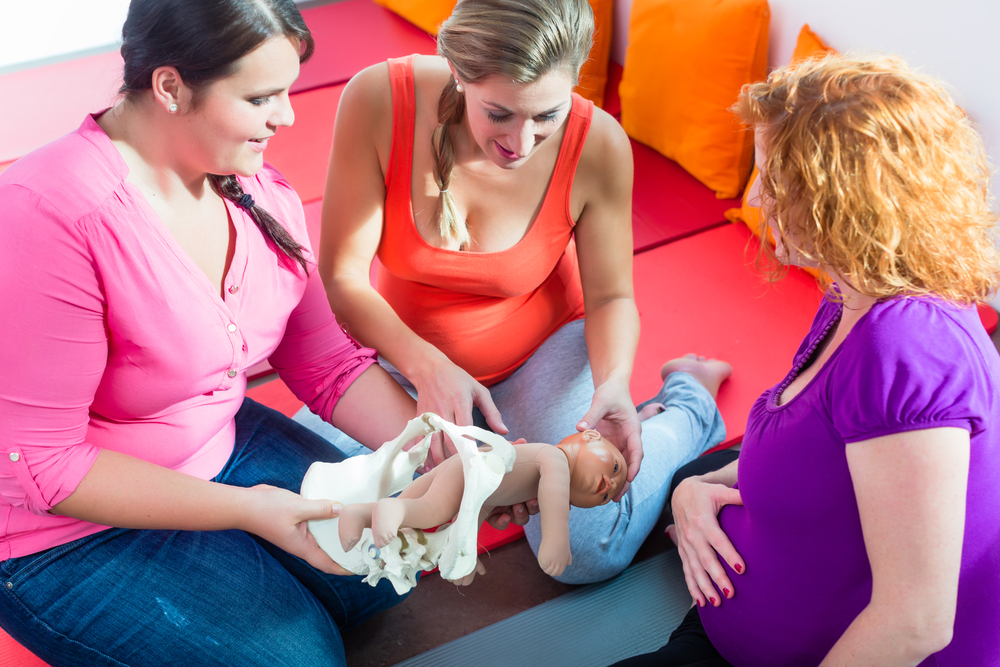 Are there other types of doulas?
Doulas support women at different stages during their pregnancy, labor and childbirth. There are three types of specialist doulas who also support pregnant women:
Antepartum doulas work with women who are experiencing difficult or high-risk pregnancies and have been ordered on bed rest.
Postpartum doulas offer support to you and your newborn in the days and weeks following childbirth.
Abortion doulas provide emotional support to women who choose to terminate their pregnancies.
Antepartum doulas
An antepartum doula can play a valuable role in helping you stay calm and relaxed while on bed rest if your pregnancy is high-risk. Bed rest can feel isolating and nerve-wracking, which is why having someone with you can help you feel less lonely and more supported.
In addition to providing emotional support, antepartum doulas may also help you with light household chores, like laundry and doing the dishes so that you can focus on getting rest.
Antepartum doulas can help answer lots of questions about labor and can also help you decipher if your contractions are real or if they are Braxton Hicks contractions.
Postpartum doulas
A postpartum doula helps new mothers and their families transition to parenthood and learn how to care for their newborn. They provide information and support to new mothers around things like infant feeding or breastfeeding support, light housekeeping and errands, and assist with newborn care like diapering and baby soothing.
Postpartum doulas also provide emotional support to help women get through the baby blues and manage postpartum anxiety. Depending on the services your postpartum doula offers, they may see you for a few days after childbirth, up to a few weeks.
Postpartum doulas are essentially there to help new moms with their non-medical needs so they can be the best mother to their child. They may also refer you to medical care resources if you are in need.
Abortion doulas
In cases where a pregnant woman decides to have an abortion, abortion doulas can help provide information, comfort and support.
Abortion doulas typically work in abortion clinics as a free resource to women who are terminating their pregnancy. Abortion doulas offer support before the procedure; listening to the woman's concerns, feelings or fears, and providing emotional support.
Abortion doulas can also be present with a woman during the procedure; to hold her hand or calm her nerves, and after the procedure to make sure she has the support she needs to go home.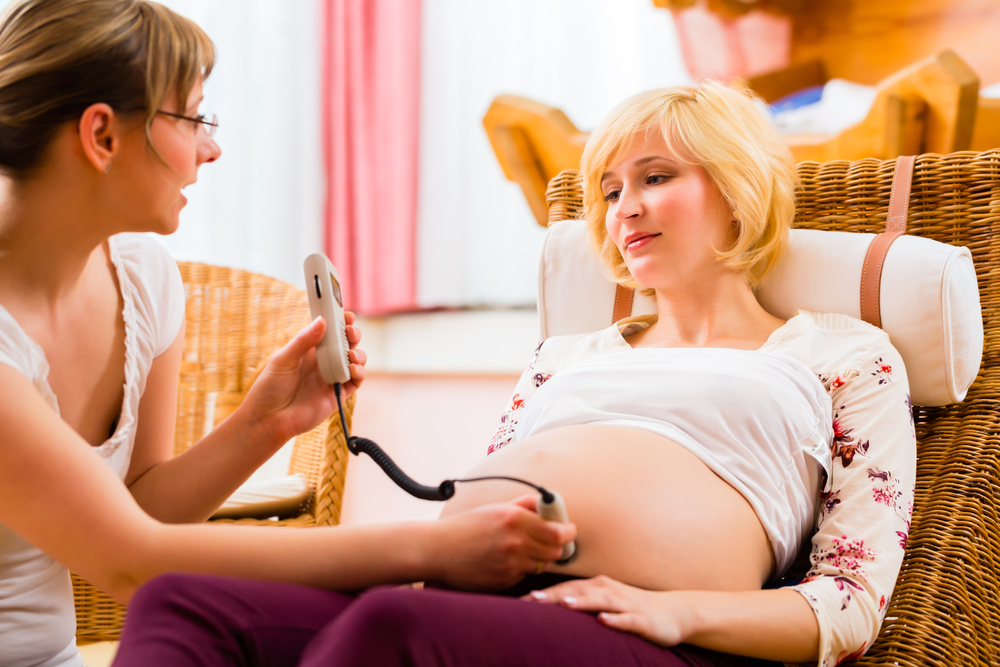 How to find a doula
As the role and value of a doula become more widely known, demand for their services is increasing. To find a doula in your area, you may try:
Asking friends, family members, or motherhood support groups for referrals and recommendations.
Checking your local area for doula associations or doula registries.
Speaking with your doctor, nurse or midwife who may refer you to one.
Be sure to meet with the doula beforehand to make sure you feel comfortable with them. Because doulas provide emotional support, you want to be able to trust your doula and feel like they are a good fit for your needs. Don't be afraid to ask a lot of questions and meet with several different doulas to choose the one who is right for you.
Questions to ask a doula
Choosing a doula is a personal decision, but you also want to make sure they are trained and qualified to provide you with the support you need. Take the time to interview your doula to see if they are the right fit for you.
Ask about their experience
Ask your prospective doula about the training they have, where they were trained, how long they've been a doula and what experience they have as a doula.
Ask about their approach
Get to know your prospective doula's philosophy of birth, and of supporting women and their partners. Find out what inspires them, and what they think a doula's role is in supporting you.
Ask about their services
Find out if your doula offers packages on visits, how long their services last and what is included in the work that they provide. Does the doula do prenatal and postpartum visits? Will they be with you during labor and delivery?
Make sure you ask about their fees and prices so that you can determine a care plan and budget.
Ask about their availability
Ask them how many clients they have per month, and if they have availability in the weeks around your due date. How do they schedule visits? How long are the visits?
Find out if they have a backup doula or what happens if you go into labor and they are unavailable or with another client.
Ask for references
Ask your prospective doula if they have any testimonials from other mothers, or if they have references that you can contact personally. Make sure their clients validate that the doula provides what they say they provide.
How to become a doula?
A doula can provide invaluable support to women during one of the most vulnerable and empowering times in their life.
Because doulas are non-medical practitioners, in most jurisdictions they are unregulated. However, there are certification organizations that offer doula training based standard of best practice.
If you are interested in becoming a doula, you can explore the certifications offered by international doula associations such as the Childbirth and Postpartum Professional Association (CAPPA) or DONA International. You may also find training and certification programs in your local community, as well as regional registries or membership organizations for doulas.
Pregnant women deserve to have the birth they hope for and having a doula support you in pregnancy and childbirth can make the experience even more powerful. Check out other resources in Flo to help you during your pregnancy, and download the Flo app to join the community of other women who are taking care of themselves and their future baby during pregnancy.
https://www.dailyinterlake.com/local_news/20181203/kalispell_doula_coaches_mothers_through_childbirth
https://www.ncbi.nlm.nih.gov/pubmed/23076901
http://pregnancyandbaby.com/baby/articles/937069/help-during-pregnancy-the-role-of-the-antepartum-doula
http://americanpregnancy.org/planning/post-partum-doula/
https://www.self.com/story/abortion-doula
https://health.clevelandclinic.org/nurse-midwife-vs-doula-whats-the-difference-and-which-one-do-i-need/
https://www.cbc.ca/news/canada/nova-scotia/abortion-doulas-halifax-maritime-abortion-support-services-1.4084929
https://www.webmd.com/baby/what-is-a-doula https://www.dona.org/what-is-a-doula/
http://www.ontariodoulas.org/questions-to-ask-a-doula