Pregnancy calendar
Get daily support and health tips as your body changes and your baby grows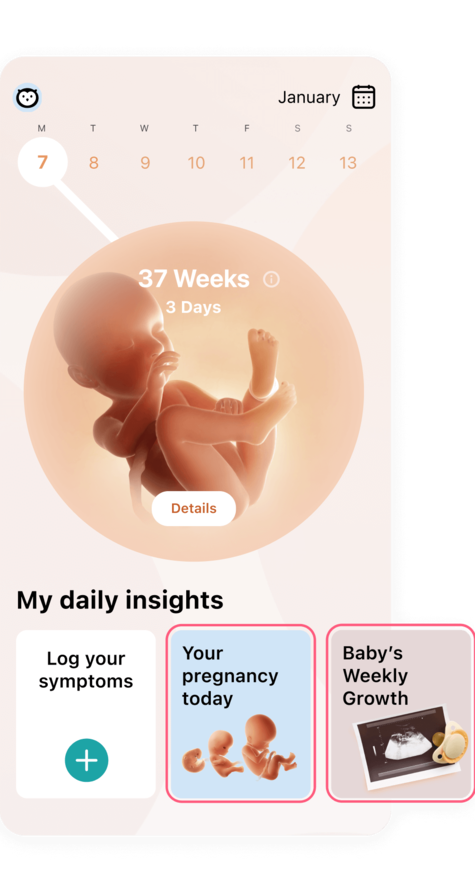 Join the discussion with other parents from the friendly Flo community.
Discuss the topics that matter to you, from mental health to maternity leave and breastfeeding.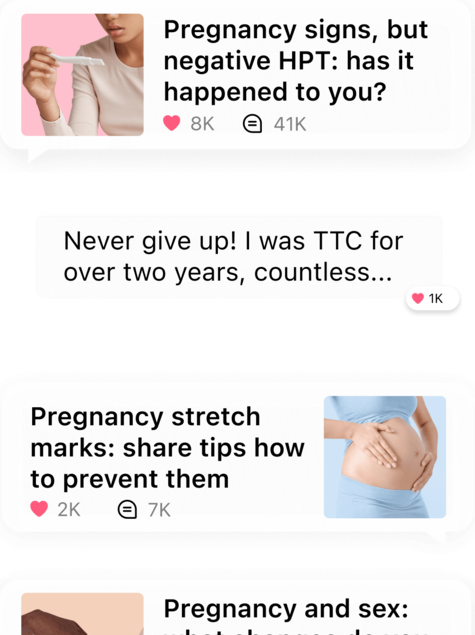 Prepare for parenthood with practical tips from doctors
Learn about baby pacifier types, sleep, burping and more.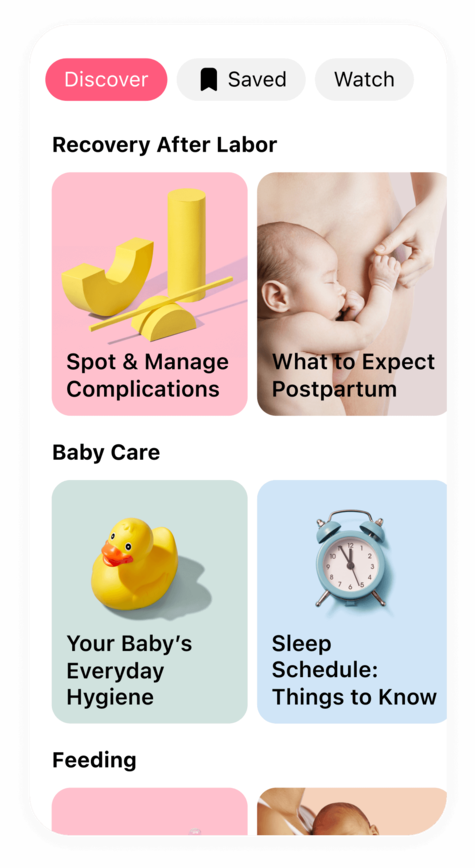 Get healthy nutrition tips to enjoy a healthy and happy pregnancy
With expert recommendations for each phase of your pregnancy.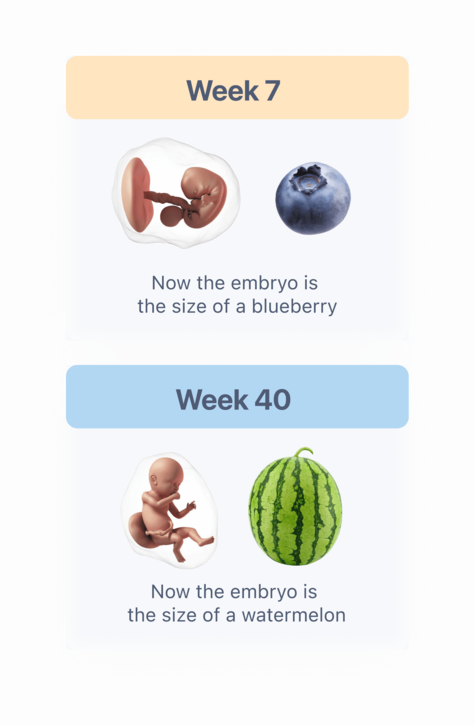 Educational content & courses
Flo educates women on many aspects of their health, helping them better understand how physiology affects their well being.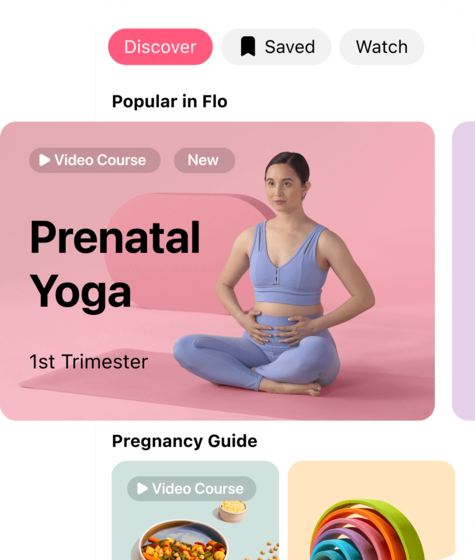 Enjoy a happy and healthy pregnancy!
Discover the most popular female health & well-being guide, co-created with 100+ leading medical experts and acclaimed medical institutions.
Access to all articles & video courses
Period & ovulation predictions