How to share the Flo app with your partner
Whatever your goal — from understanding more about your cycle, figuring out your fertile window when you're trying to conceive, or tracking your pregnancy week-by-week – Flo is always there to help. But what if your partner could be more involved, too? 


Finding the words (or time) to explain what you're experiencing isn't always easy. That's why we've launched Flo for Partners — to educate your partner about what's going on with your body.
YOUR CYCLE, DECODED
So, what is Flo for Partners?
Looking for a period-tracking app that you can share with your partner? Or a way to make trying to conceive more of a team effort? Or a pregnancy app for dads? Flo's got you covered! Flo for Partners offers them medical insights and proactive tips to better support and understand you, both physically and emotionally — whatever your goal. Yep, we even know how to explain period pain and PMS to your partner so they get what it feels like.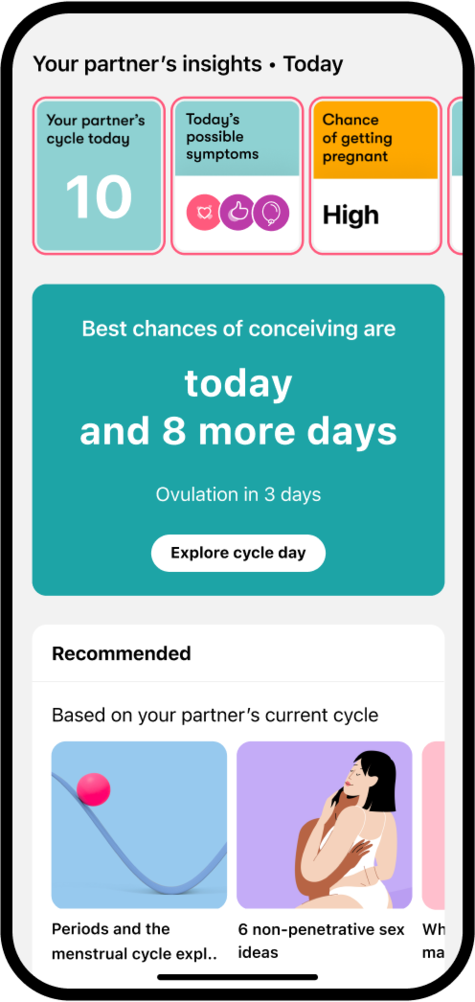 Helping make sense of your body
We'll explain
Flo for Partners gives your partner access to quick-fire stories to learn how your cycle symptoms might change from day to day, when you're likely to be ovulating (aka when to have sex if you're trying to conceive), and how your baby (and body) is changing week by week.

Your partner can also read more in-depth, medically reviewed articles on what a period actually is, how to keep conception sex fun, and weird pregnancy symptoms that are kind of cool. Think of it as the lowdown on everything they need to know so you can become cycle pros together.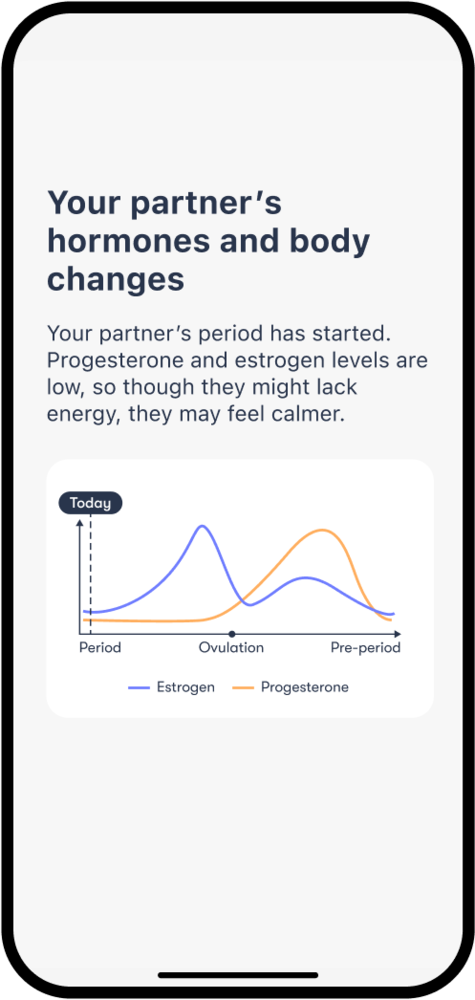 MAKING IT FUN
We'll educate him
Unlock new quizzes and polls for both of you — plus videos just for him — covering topics including: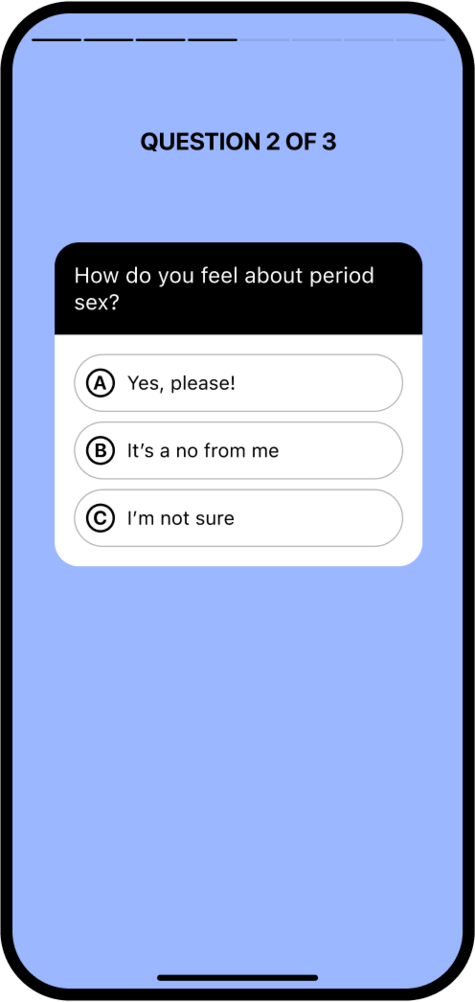 SUPPORTING YOU
We'll help share the load
Let's be honest — trying to inform your partner about what's going on with your body can be tricky, especially when you aren't totally sure why you're experiencing specific symptoms yourself. At its heart, Flo for Partners explains everything your partner needs to know — so you don't have to. We'll also give them actions they can take right away to support you better.