cycle tracking
Track your cycle
Easily track your period, view future cycles and understand your fertile days. Feel more prepared and aware of your body signals with personalized insights.
cycle tracking
Know when your period starts and when you ovulate
Easily track your period, view future cycles and understand your fertile days with Flo's Artificial Intelligence engine. We'll also send you daily notifications with the symptoms you're likely to experience, so you can feel better prepared.
cycle tracking
Track your symptoms
Track more than 70 different symptoms and get accurate period and symptom predictions with Flo, so you can plan some self care on low energy days and are always ready for cramps before they hit.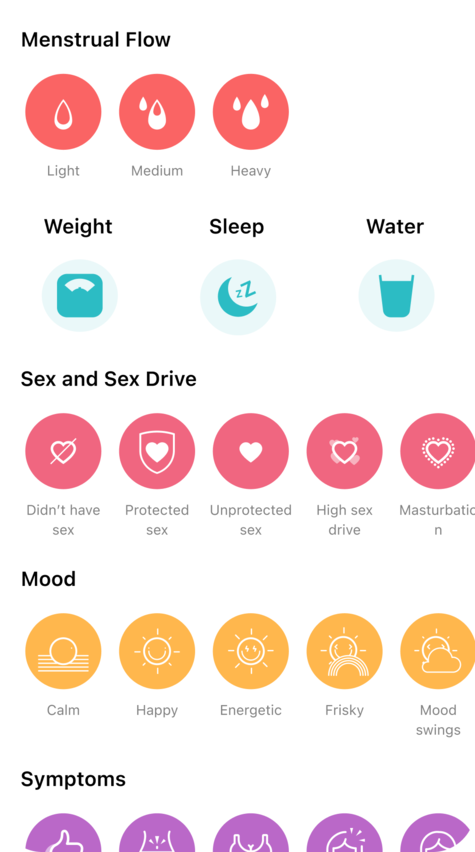 cycle tracking
Set cycle-related reminders
Schedule reminders for when your period is starting and when you're ovulating so you're always prepared. You can also add notifications about water intake, birth control and more.
health insights
Find patterns in your cycle
Find cycle patterns and get support to manage your symptoms with personalised tips, articles and courses.
health insights
Get proactive support from the Flo Health Assistant
Explore and understand your cycle and symptoms and feel in sync with your body.
content
Educational content and courses
Our team of 100+ doctors and health experts creates evidence-based medical articles, tips and recommendations designed to improve your health.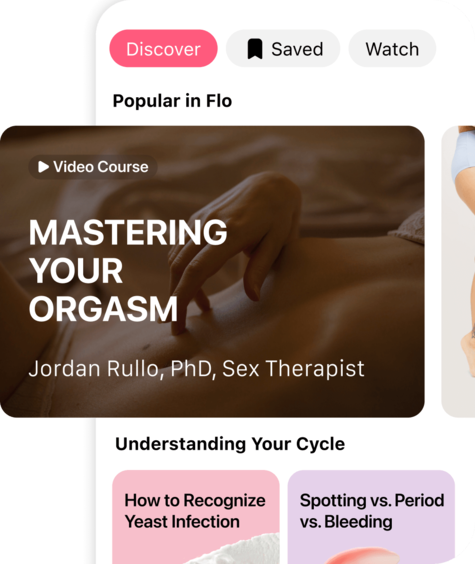 secret chats
Discuss sensitive topics. Anonymously.
Secret chats is a safe space where you can discuss intimate topics, ask questions and get support from other Flo community members.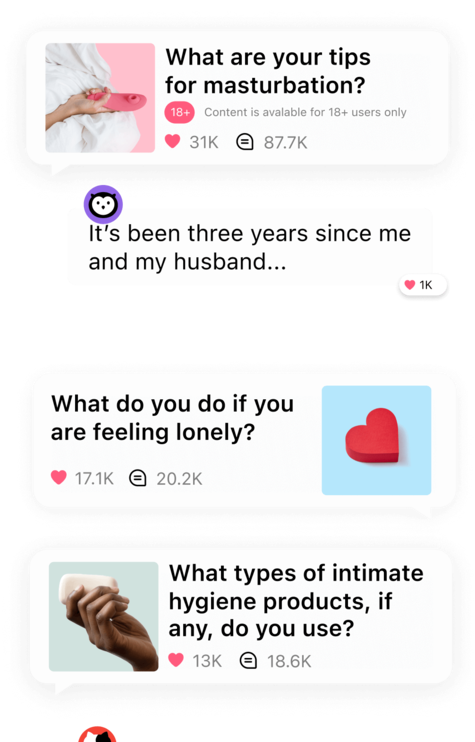 Take care of your health with Flo.
Discover the most popular female health & well-being guide, co-created with 100+ leading medical experts and acclaimed medical institutions.
Access to all articles & video courses
Period & ovulation predictions