Your body. Your data.
When it comes to your body, we believe you deserve to be in complete control of your data. You can delete, access, and update it at any time by writing to our customer support team.
Our guiding principles
Never selling personal data
At no time has Flo ever sold user information, nor have we ever shared it with third parties for advertising purposes.
Protecting your data
We apply advanced security measures to protect personal data. Only a limited number of Flo employees have access to it.
Being transparent with you
We will inform you about the grounds and legal basis for collecting and processing your personal data. If it is required by law, we will ask your consent beforehand.
Purpose-specific data collection
We collect personal data only when it serves a specific, explicit and legitimate purpose. We don't collect data for any other purpose than the ones we have explicitly stated in our Privacy Policy.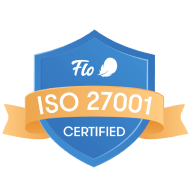 Protecting users' data at the highest standard possible
Flo is the first period and ovulation tracker being ISO 27001 certified.
Meet Flo's Privacy & Security team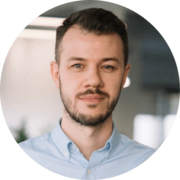 Roman Bugaev
Chief Technology Officer & Chief Information Security Officer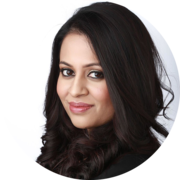 Sue Khan
VP of Privacy & DPO
"Flo's own practices are consistent with its publicly stated Privacy Policy".
Independent privacy audit, March, 2022

Flo urges femtech industry to stricter privacy by open sourcing Anonymous Mode
Making the technology behind award-winning Anonymous Mode feature available to all
Our technology partners
We partner only with trusted and reputable vendors whose security and privacy practices meet the highest industry standards.
Frequently asked questions
How can I change data I used while signing up (like email address or a password)?
You can edit your email address if it's not verified and change your password.

You can change your password by signing out of your registered account and tapping the "Forgot your password" button on the login screen. You can also edit your email address by emailing to our support team at support@flo.health.
How can I manage data related to my health and well-being (like my periods, activities, and symptoms)?
You can add, edit, or delete your periods, symptoms, and events by clicking the '+' icon, with the exception of events that are imported automatically from third-party trackers. Also you can delete historical data at any time by reaching out to our customer support team at support@flo.health. We firmly believe that our users deserve complete control over their data, and we are here to support you every step of the way.
Can I change my lifestyle settings and information about my past pregnancies?
Yes, you can edit your lifestyle settings and your past pregnancies. You can delete your past pregnancies as well.
Can I withdraw my consent from processing my data?
Where we process your personal data with your consent, you can withdraw your consent at any time if you want us to stop. For example, you may opt-out of processing your personal data if you don't want us to reach people like you on various online platforms.
To manage your consent or exercise any of your other rights, contact us any time at dpo@flo.health or support@flo.health.