Join Flo to...
Work on a unique product
Here at Flo we create a unique platform for women to monitor their health using AI and cutting-edge data analytics to provide unparalleled experience for our users.
Work with top talent
At Flo we expect every new hire to raise the bar. By exceeding our own expectations, we ensure that we always work with the top professionals in every field.
Grow together
Growth at Flo means constantly finding ways to challenge your thinking and expand your skills. The more you do, the more you learn, the greater your impact will be on the company goals.
Achieve more
We practice "servant leadership." Managers at Flo ask "What can I do for you?" rather than vice versa. They support their teams to better growth and through continuous improvement.
Understanding company-wide goals.
We practice top down smart transparency. We share analytics, tools, calendars, and information between teams to enable us all to work better and faster towards ever-changing goals.
Amazing potential! How much happier would humanity be if all women understood and were proud of their cycles, good health, and could share this information safely?
I am happy to contribute to this positive change (and learn about it myself, too).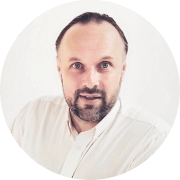 Giedrius Balbieris
Product Manager
Firstly, I can impact product success not only by doing my work but also by sharing ideas. Secondly, our team employs strong specialists. Thirdly, this is a friendly atmosphere — we are united not only by work issues, but also by the desire to help each other.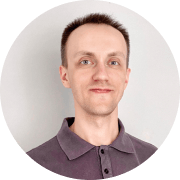 Pavel Kazlou
Backend Developer
Hiring worldwide
The work we do at Flo makes us proud, both as teammates, and as parents, partners, and spouses.