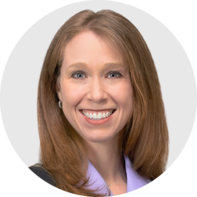 Allison Rodgers, MD
Reproductive Endocrinologist, Obstetrician-Gynecologist, Fertility Centers of Illinois, IL, USA
Work Experience: 15+ years in obstetrics and gynecology, reproductive endocrinology, and infertility
"I strive to care for patients with the compassion and expertise that I would appreciate from my own physician. After beginning my fertility training, I was diagnosed with infertility after my first child (secondary infertility). Going through the full range of infertility therapies and pregnancy loss has deeply impacted the way I care for patients. I can appreciate the physical and emotional stress that often accompanies infertility in a unique way."
Career Highlights
Director of education at Fertility Centers of Illinois
Medical advisor for "Beat Infertility" podcast (over 2 million downloads)
Published multiple articles in peer-reviewed medical journals
Double board-certified in reproductive endocrinology and infertility as well as obstetrics and gynecology
Medical expert in media articles, including in Shape Magazine, Elle, Huffington Post, and Parents
Education
Fellowship in reproductive endocrinology and infertility at the University of Texas Health Science Center at San Antonio, 2008–2011
Residency in obstetrics and gynecology at MetroHealth and Cleveland Clinic, 2004–2008
Medical degree from the University of Michigan School of Medicine, 2004
My Journey in Medicine
My personal experience with both secondary infertility and pregnancy loss has given me a unique insight into reproductive medicine, and I am well known for my compassionate and individualized patient care.
I have published many original research articles in top medical journals on topics such as endometriosis, tubal factor infertility, in vitro fertilization (IVF), and donor sperm.
I am a verified creator on Instagram and TikTok focused on providing accurate health information to my followers. I strive to empower people with education about their bodies to help them make impactful health decisions. Being a parent is the most important thing in my life, and helping others become pregnant is the best job in the world.
My special interests include in vitro fertilization, endometriosis, polycystic ovary syndrome, unexplained infertility, recurrent pregnancy loss, premature ovarian insufficiency, LGTBQ+ fertility, reciprocal IVF, and transgender fertility. I am thrilled to be part of the Flo team of experts.
Fun Facts
I live outside Chicago with my husband and three children. When not helping patients, I spend my time riding my horse.
Flo Advisory Board of 100+ Doctors, Scientists, and Health Experts
We break down complex medical topics into accessible and digestible information that empowers readers to take action and prioritize their own well-being. Our team of Medical and Scientific Advisors is made up of over 100 certified health experts from a variety of disciplines who ensure that every piece of content we release is medically accurate, understandable, and up-to-date with the latest scientific findings. We rely on medical guidelines from international health organizations and get information from academic institutions and peer-reviewed articles, which is fully described in our Flo Editorial Process and Standards.