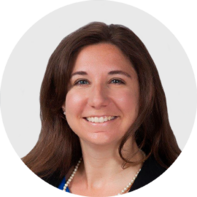 Britney Brinkman, PhD
Associate professor of psychology, Point Park University, Pennsylvania, US
Work Experience: 15+ years in psychology
"I am passionate about helping girls and women as they navigate the joys and challenges of life. I am inspired by the people I work with and am honored to be part of their journeys of growth and development. I also greatly enjoy conducting research on questions that matter to people and the communities they live in."
Career Highlights
Associate Professor of Clinical Psychology at Point Park University, Pittsburg, PA
Director of the PsyD in Clinical Psychology Program and Social Justice Psychology Research Team at Point Park University
Associate Professor of Counseling Psychology at Chatham University
Teaching appointments at the University of Illinois at Urbana-Champaign, the University of Utah, and Colorado State University
Research Leaders Fellowship from the Robert Wood Johnson Foundation to continue community-based research focused on decreasing health inequities facing Black girls, 2017
Presidential citation from the American Psychological Association for work as a Citizen Psychologist and recipient of the Christine Ladd-Franklin Award from the Association for Women in Psychology, 2020, along with other distinctions
Presented at several conferences, including the American Psychological Association and the Association for Women in Psychology meetings
Active member of the Association for Women in Psychology, the Society for Counseling Psychology, and the Society for the Psychology of Women
Education
Internship at the Counseling Center of the University of Illinois at Urbana-Champaign
Doctor of Philosophy in Counseling Psychology from Colorado State University, 2009
Bachelor of Arts in Psychology from the University of Utah, graduated summa cum laude
Featured Publications
"Detection and Prevention of Identity-Based Bullying: Social Justice Perspectives." Psychology Press, 2015.
"Redefining Resilience and Reframing Resistance: Empowerment Programming with Black Girls to Address Societal Inequities." Behavioral Medicine, Jul-Sep 2020, vol. 46, no. 3-4, doi: 10.1080/08964289.2020.1748864
"Self-objectification, feminist activism, and conformity to feminine norms among female vegetarians, semi-vegetarians, and non-vegetarians." Eating Behaviors, Jan 2014, vol. 15, no. 1, doi: 10.1016/j.eatbeh.2013.11.006
My Journey in Psychology
I chose to become a psychologist to contribute to building a more just world where everyone can thrive. Researching the psychology of gender and social justice are particular passions of mine and my areas of expertise within the field. I'm driven to design, implement, and evaluate prevention and early intervention programs for adolescent girls to give them valuable mental health resources as they transition towards adulthood.
By teaching psychologists-in-training, I have the opportunity to support future therapists on their career development journey. At Point Park University in Pittsburg, I teach courses on community psychology and ethics.
It's a true honor to be here collaborating with the fantastic team at Flo to support the health of so many girls, women, and trans and non-binary people around the globe. The thing I love about Flo is that it's so much more than a cycle tracking app — it's a well-rounded health platform where people can turn for science-based information on all aspects of their well-being.
Fun Facts
In my free time, I enjoy practicing yoga or going on runs and hikes in the woods near Pittsburg.
Flo Advisory Board of 100+ Doctors, Scientists, and Health Experts
We break down complex medical topics into accessible and digestible information that empowers readers to take action and prioritize their own well-being. Our team of Medical and Scientific Advisors is made up of over 100 certified health experts from a variety of disciplines who ensure that every piece of content we release is medically accurate, understandable, and up to date with the latest scientific findings. We rely on medical guidelines from international health organizations and get information from academic institutions and peer-reviewed articles, all of which is fully described in our Flo Editorial Process and Standards.