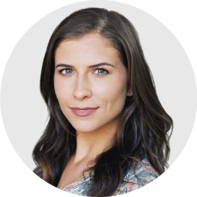 Casey Tanner, MA
Sex therapist, The Expansive Group, Illinois, US
Work Experience: 5+ years in sex therapy
"I learned everything I know about sex and relationships in therapy because I didn't have access to pleasure-positive sex education that was inclusive to queer folks growing up. So many people are in that same boat, wanting to feel sexually and romantically alive, but without the tools to do so effectively. I want to provide those tools in a free and accessible way."
Career Highlights
Founder, CEO, and sex therapist at The Expansive Group: LGBTQ Counseling & Gender Therapy, Chicago, IL, 2020–present
Clinical director and staff therapist at Practical Audacity, Chicago, IL, 2018–2020
Staff therapist and clinical development manager at Connections Health Collaborative Counseling, Evanston, IL, 2017–2018
Member of the American Association of Sex Educators, Counselors, and Therapists (AASECT) and LGBTQ Mental Health Consortium
Education
Sexual Health Certificate Program in sex therapy and education at the University of Michigan, 2019–2020
Post-graduate fellowship in psychotherapy at Live Oak, Chicago, IL, 2017–2018
Master's degree in human sexuality from The Chicago School of Professional Psychology, IL, 2015–2017
Bachelor's degree in psychology from Furman University, Greenville, SC, 2009–2011
My Journey in Sex Therapy
I am a queer-identified sex therapist and consultant, and I absolutely love my profession. My specialty lies in counseling individuals and couples in the LGBTQ+ and poly/kink communities to work on concerns related to sex, gender, transition, relationships, anxiety, depression, and disordered eating. My approach combines evidence-based guidance with tenderness and humor to create a space in which clients feel seen and understood.
I often work with folks with histories of physical, sexual, and relational trauma to support them along their healing journeys. Additionally, I work with leaders across industries to expand mindsets and inspire meaningful change surrounding gender and sexuality to help them better prepare to serve today's consumers.
After establishing a group private practice in Evanston, IL, and becoming the clinical director of a gender and sex therapy practice in Chicago, I decided to found my own sex counseling practice. My consulting work funds projects that provide free and low-cost sex therapy and education to the LGBTQ+ and BIPOC communities. We offer individual counseling and online courses and share knowledge on Instagram with a community of nearly 150,000 followers. I've also been featured in publications including Oprah Magazine, Self, InStyle, Elle, Marie Claire, Cosmopolitan, Vice, and more.
Every time I think I'm done growing professionally or I know enough for now, my clients challenge me to go one step further. I will never stop wanting the best for my clients, and I embrace that this means becoming a lifelong learner.
At Flo, I enjoy advising on sex-positive content that empowers our users to explore their sexuality and be their authentic selves.
Flo Advisory Board of 100+ Doctors, Scientists, and Health Experts
We break down complex medical topics into accessible and digestible information that empowers readers to take action and prioritize their own well-being. Our team of Medical and Scientific Advisors is made up of over 100 certified health experts from a variety of disciplines who ensure that every piece of content we release is medically accurate, understandable, and up to date with the latest scientific findings. We rely on medical guidelines from international health organizations and get information from academic institutions and peer-reviewed articles, all of which is fully described in our Flo Editorial Process and Standards.