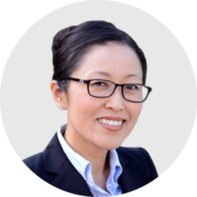 Dr. Christine Won
Associate professor of pulmonary medicine and director, Yale Centers for Sleep Medicine, Connecticut, US
Work Experience: 15+ years in sleep medicine
"I am driven by the knowledge that is growing in my field and how it has the potential to impact many people's lives. Sleep medicine is a relatively new field, and the amount of knowledge we're amassing is exponential."
Career Highlights
Associate Professor of Medicine at Yale School of Medicine, 2009–present
Director of the Women's Sleep Health Program at the Yale Sleep Laboratory
Associate Program Director for Pulmonary, Critical Care, and Sleep Medicine Fellowship at Yale University
Assistant Professor of Medicine at University of California, San Francisco Medical Center, 2007–2009
Chair of the Sleep-disordered Breathing Division of the American Academy of Sleep Medicine
Member of the Veterans Affairs Sleep Network
President-Elect of the Society of Anesthesia and Sleep Medicine
Board of Directors member of the Connecticut Sleep Society
Listed among Best Women in Medicine in 2020 and Best Doctors in 2017, 2018, and 2019 by Castle and Connolly
Published over 30 articles in peer-reviewed medical journals as well as authored a book on sleep breathing disorders
Board-certified Sleep Specialist
Education
Fellowship at Stanford University Medical Center, 2007
Chief Fellow at Stanford Medical Center, Palo Alto, CA, 2006
Master of Science in Epidemiology from Stanford University School of Medicine, 2006
Residency in Pulmonary, Critical Care, and Sleep Medicine at Beth Israel Medical Center, Boston, MA, 2000-2003
Degree in Medicine from Albert Einstein College of Medicine, New York, NY, 2000
Bachelor of Arts in Human Biology from Stanford University, 1996
Featured Publications
Complex Sleep Breathing Disorders: A Clinical Casebook of Challenging Patients, Springer, Cham, 2021, doi: 10.1007/978-3-030-57942-5
"Sleep in Women Across the Lifespan." Chest, vol. 154, no. 1, Jul 2018, doi: 10.1016/j.chest.2018.04.005
"Servo-Ventilation Therapy for Sleep-Disordered Breathing" Chest, vol. 153, no. 6, Jun 2018, doi: 10.1016/j.chest.2018.03.052
My Journey in Medicine
I chose sleep medicine because sleep affects all aspects of a person's life, from their physical and mental health to their relationships and well-being. I felt sleep medicine was the best way for me to affect my patients' lives.
Soon after completing my medical training, I began teaching future doctors, first at UCSF and then Yale for the past decade. I enjoy switching between instructing, helping patients with sleep conditions, and conducting research.
My areas of clinical and research interest include complex sleep-related breathing disorders and sex differences in sleep-disordered breathing and hypersomnias. I've found in my research that females experience sleep and sleep deprivation in diverse ways compared to males. Changes that we go through—such as menstruation, pregnancy, and menopause—all have a big impact on sleep, and I find it a fascinating subject. I love being able to add to the body of knowledge about women's health as it relates to sleep.
When I see patients, I listen to each person to understand their unique circumstances and needs so I can develop a comprehensive treatment plan. Treating sleep disorders can be a complex process that requires specialized care and attention; it's really not just about taking a pill! So, I always take time to explain the different treatment options so that patients can make informed decisions about their care.
At Flo, I advise on health content related to sleep, and I'm grateful to spread scientific knowledge that helps millions of users worldwide sleep better and live overall healthier lives.
Flo Advisory Board of 100+ Doctors, Scientists, and Health Experts
We break down complex medical topics into accessible and digestible information that empowers readers to take action and prioritize their own well-being. Our team of Medical and Scientific Advisors is made up of over 100 certified health experts from a variety of disciplines who ensure that every piece of content we release is medically accurate, understandable, and up to date with the latest scientific findings. We rely on medical guidelines from international health organizations and get information from academic institutions and peer-reviewed articles, all of which is fully described in our Flo Editorial Process and Standards.