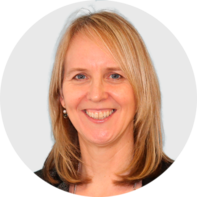 Jacky Forsyth, PhD
Associate professor of exercise physiology, Staffordshire University, UK
Work Experience: 25+ years in sport and exercise science
"I am driven by a desire to promote and strengthen research about women's exercise physiology to help improve women's fitness and health."
Career Highlights
Associate Professor of Exercise Physiology in the School of Health, Science and Wellbeing at Staffordshire University, UK, 2018–present, Senior Lecturer, 2007–2018
Co-Founder of the Women in Sport and Exercise Academy Network (WiSEAN)
Associate of the Centre for Health and Development (CHAD)
Volunteer Sports Science Support at Donna Louise Children's Hospice Trust, 2015–present
Coach of the North Staffordshire Rowing Club, 2015–present
Honorary Research Associate at Liverpool John Moores University, UK, 2005–2009
Senior Lecturer, Quality Coordinator, and PhD Supervisor at Glyndwr University, Wrexham, Wales, 1998–2007
Published several peer-reviewed research articles on improving health through exercise for pre- and post-menopausal women and a book on exercise for women
Certified in Internal Quality Assurance
Received a teaching excellence fellowship award from Staffordshire University, 2008
Senior Fellow of the Higher Education Academy and member of the British Association of Sport and Exercise Sciences
Education
PhD in Exercise Physiology from Liverpool John Moores University, UK, 2005
Masters of Philosophy in Exercise Physiology from St. Andrews University, Fife, UK, 1995
Bachelor of Arts with Honors and Qualified Teacher Status in Physical Education and Geography from the University of Warwick, Coventry, UK, 1989
Featured Publications
"Exercise Interventions for Preventing and Treating Low Bone Mass in the Forearm: A Systematic Review and Meta-analysis." Archives of Physical Medicine and Rehabilitation, vol. 101, no. 3, 01 Mar 2020, doi: https://doi.org/10.1016/j.apmr.2019.07.007
The Exercising Female: Science and Its Application. London, Routledge, 2019.
"Opportunities and barriers that females face for study and employment in sport." Journal of Hospitality, Leisure, Sport & Tourism Education, vol. 24, Jun 2019, doi: 10.1016/j.jhlste.2019.01.005
"Effects of lifestyle exercise of premenopausal bone health: a randomised controlled trial." Journal of Bone and Mineral Metabolism, vol. 32, 08 Nov 2013, 10.1007/s00774-013-0527-9
My Journey in Nutrition
My main priority through my work as an exercise physiologist is to raise awareness and cultivate further research of the key factors that influence women in sport and exercise. In various research studies, I have investigated how estrogen and exercise contribute to female bone strength, and the impact of other health factors, like the menstrual cycle, hormonal contraception, menopause and osteoporosis, on physical activity. I've also carried out fitness testing and health appraisals to improve physiological performance.
Over the years, I have worked at various universities in the UK, where I have participated in research, sports science support for athletes, quality assurance in teaching and learning, and external examinations, in addition to teaching my own classes. At Staffordshire University, I created Peak Condition, a student-led sports science support service and led courses on nutrition and metabolism; exercise physiology; employability and entrepreneurship in the sports industry; personal training; and physiological support of athletes.
My work has also moved into the private sector in the areas of sport, fitness, and health, and I undertake consultancy for various athletes at local, regional, and national events. Since 2015, I have enjoyed coaching young members of the North Staffordshire Rowing Club.
Because I'm passionate about advancing women's health through sports science, it's an honor to have the chance to work together with Flo's excellent team on fitness-related content.
Flo Advisory Board of 100+ Doctors, Scientists, and Health Experts
We break down complex medical topics into accessible and digestible information that empowers readers to take action and prioritize their own well-being. Our team of Medical and Scientific Advisors is made up of over 100 certified health experts from a variety of disciplines who ensure that every piece of content we release is medically accurate, understandable, and up-to-date with the latest scientific findings. We rely on medical guidelines from international health organizations and get information from academic institutions and peer-reviewed articles, which is fully described in our Flo Editorial Process and Standards.