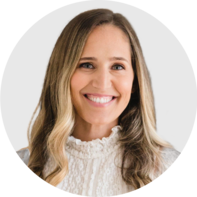 Kelly Vincent, PsyD
Psychologist, Movement Therapy Spaces, California, US
Work Experience: 5+ years in psychology
"My belief is that most of us are not taught how to truly take care of ourselves, not to mention how to nurture and support our mental health. We live in a world where supporting your physical health is normal (e.g., going to the doctor or gym), but I believe we must move to a place where supporting our mental health is just as (if not more) important."
Career Highlights
Co-founder of private therapy practice Movement Therapy Spaces, Encinitas, CA 2019–present
Psychological assistant at Bay Area Psychotherapy Training Institute, Lafayette, CA, 2017–2018
Postdoctoral fellow at Psychological Services Center, Hayward, CA, 2017–2018
Psychological trainee in schools in Santa Rosa, CA, and San Francisco, CA, 2014–2016
Behavioral health trainee at Child Start Inc., Fairfield, CA, 2013–2014
Education
Maternal Mental Health Certificate from Postpartum Support International, 2019
Transcending Sexual Trauma Through Yoga Training, 2017
Brainspotting Phase 1 Training, 2018
Doctor of Psychology (PsyD) in clinical psychology from Alliant International University San Francisco, CA, 2017
Predoctoral internship in clinical psychology at California State University San Marcos, 2016–2017
Bachelor of Arts in business marketing and integrated marketing solutions from San Diego State University, 2007
Featured Publications
"True You: A Self-Discovery Journal of Prompts and Exercises to Inspire Reflection and Growth." Callisto Media Incorporated, 2020.
My Journey in Psychology
Psychology was not my initial career. I previously worked in digital marketing but felt drawn to exploring the field of psychology because it always fascinated me. After taking a few classes and volunteering, I decided to go back to school to obtain my doctorate. Currently, I work in private practice, and I could not be happier supporting my clients.
My drive is very much rooted in my passion for mental health advocacy, and I aim to reduce the stigma of going to therapy. I believe that every woman deserves to be seen, heard, and empowered to be her true self, and I am so happy to help my clients achieve this. In my sessions, I use a combination of evidence-based treatments and take a holistic approach involving the mind-body connection. Besides being a licensed psychologist, I'm also a certified yoga teacher, and I incorporate mindfulness into my therapy practice. It's important to me to provide individualized care that's tailored to each client's concerns, cultural background, history, and strengths.
The areas I work on with my clients include depression, anxiety, maternal mental health, performance-related issues (e.g., sports, work, school), grief, trauma, life transition, identity development, and self-esteem. My clients are 20-somethings, women, moms, professionals, and LGBTQI+ folks. I also offer coaching for therapists.
I believe that the goals of therapy should not only be to heal but also to learn and grow. I strive to empower my clients to reconnect with themselves and find their inner strength to help them along their healing journeys. Outside of my practice, I share tips and learning resources to an Instagram community of over 80,000 people.
Because I'm passionate about supporting the mental health of women everywhere, it's an honor to be a part of the Medical Board here at Flo.
Flo Advisory Board of 100+ Doctors, Scientists, and Health Experts
We break down complex medical topics into accessible and digestible information that empowers readers to take action and prioritize their own well-being. Our team of Medical and Scientific Advisors is made up of over 100 certified health experts from a variety of disciplines who ensure that every piece of content we release is medically accurate, understandable, and up to date with the latest scientific findings. We rely on medical guidelines from international health organizations and get information from academic institutions and peer-reviewed articles, all of which is fully described in our Flo Editorial Process and Standards.