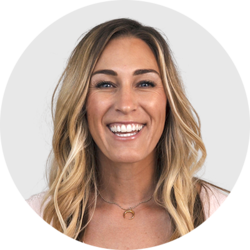 Morgan Cutlip, MS, PhD
Relationship consultant, San Clemente, CA, USA
Work Experience: 7+ years in psychology
Morgan Cutlip has a PhD in counseling psychology from the University of Akron and holds a master's degree in Human Development and Family Sciences from Ohio State University. She completed her predoctoral internship at George Mason University College Counseling and Psychological Services, an American Psychological Association-approved site. Her clinical experience includes working in an array of settings: community mental health, VA hospitals, university counseling centers, and private practice as a relationship consultant.
Dr. Cutlip's area of specialization is helping individuals and couples find happiness and health in their relationships through the development and delivery of relationship education courses and workshops. For over 13 years, she has worked at Love Thinks, a company dedicated to creating user-friendly and practical relationship education resources. She manages the blog at MyLoveThinks.com and provides free relationship advice and tips every day on Instagram @MyLoveThinks.
Dr. Cutlip has a special passion for helping couples find a fair distribution of responsibilities in the home and helping mothers engage in meaningful self-care.