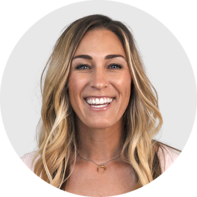 Morgan Cutlip, PhD
Relationship consultant, California, US
Work Experience: 10+ years in psychology and relationship counseling
"I have a special passion for helping couples share responsibilities at home and for supporting mothers to prioritize their well-being through the practice of self-care. In order to be present in our relationships and give our best to others, we also need to ensure our own needs are being met."
Career Highlights
Relationship consultant in private counseling practice
Vice president of research and creative content development at Love Thinks LLC, an educational platform for healthy relationships, 2009–present
Blogger for Verily Magazine, 2018–present
Owner and CEO of STAT Research & Consulting, 2008–present
Family Consumer Science Research study of the year award for research on the "How to Avoid Falling for a Jerk" program
Presented in conference keynotes, including Smart Marriages, NARME (National Association for Relationship and Marriage Education), and Women of Purpose, and appeared on the television show Marriage Uncensored
Education
PhD in counseling psychology from the University of Akron, 2013
Predoctoral internship at George Mason University, College of Counseling and Psychological Services, an American Psychological Association-approved site, 2005
Master's degree in human development and family science from Ohio State University, 2006
Bachelor's degree in psychology from Miami University, 2004
My Journey in Psychology
My father is also a relationship counselor, and I felt drawn toward this field from a young age. Throughout my education, I studied how relationships develop and are maintained, along with predictors of relationship success. Today, I offer individual and couples counseling sessions and develop educational courses and workshops to help people find health and happiness in both their personal and professional relationships. In the past, I've worked in various clinical settings, such as VA hospitals, university counseling centers, and community mental health.
As the director of research and development at Love Thinks LLC, I conduct research on program effectiveness, manage the blog (https://mylovethinks.com), and create new products to educate our audience about relationships. Our goal is to provide user-friendly and practical resources to help people learn how to develop and sustain healthy relationships. I also love sharing my knowledge with an Instagram community of over 100,000 people via @mylovethinks. Personally, I've been happily married for nine years and am the proud mom of two rambunctious preschoolers.
I'm overjoyed to be here as part of Flo's medical board! Relationships are such a key aspect of our overall health and well-being, and I enjoy advising on content for our millions of users to help them have those important conversations, set boundaries, and feel fulfilled in their connections with others.
Flo Advisory Board of 100+ Doctors, Scientists, and Health Experts
We break down complex medical topics into accessible and digestible information that empowers readers to take action and prioritize their own well-being. Our team of Medical and Scientific Advisors is made up of over 100 certified health experts from a variety of disciplines who ensure that every piece of content we release is medically accurate, understandable, and up to date with the latest scientific findings. We rely on medical guidelines from international health organizations and get information from academic institutions and peer-reviewed articles, all of which is fully described in our Flo Editorial Process and Standards.