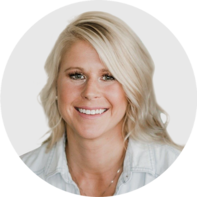 Haley Hughes, MS, RD
Registered dietitian, diabetes educator, RDRx Nutrition LLC, Alaska, US
Work Experience: 5+ years in nutrition
"I love helping people enhance their quality of life by improving their relationship with food and their bodies. I am driven to continue changing people's health by reducing diet mentality and by seeing the results intuitive eating has on a person's physical and mental health."
Career Highlights
Owner, Dietitian, and Diabetes Educator at RDRx Nutrition LLC, Anchorage, AK, 2018–present
Clinical Dietitian Specialist at Providence Medical Alaska Center, Anchorage, AK, 2015–present
Registered Dietitian (RD) at Area Agency on Aging, Morgan County, GA, 2016–2020
Registered Dietitian and Certified Diabetes Educator (CDE) at Family Physicians of Greeley, CO, 2016–2017
Certified Intuitive Eating Counselor
Chronic Disease Self-Management Leader
Licensed in Basic Life Support
President-elect of the Alaska Nutrition and Dietetics Association
President of the Northern Colorado Dietetics Association
Education
Postgraduate internship and clinical rotations at Illinois State University, Normal, IL, 2015–2016
Master of Science in Dietetics and Clinical Nutrition Services from Illinois State University, Normal, IL, 2015
Bachelor of Science in Dietetics and Clinical Nutrition Services from the University of Northern Colorado, Greeley, CO, 2013
My Journey in Nutrition
I absolutely love my job as a diabetes educator and dietitian. Each day, I have the pleasure of building relationships with incredible people while helping them achieve their health goals and improve their quality of life.
Prior to starting my private nutrition counseling practice, I had several experiences in inpatient and outpatient clinical dietetics, and I have also worked in the fitness, food service, and community industries. Now, at RDRx Nutrition, I work one-on-one with clients to create a personalized nutrition plan that fits into their lives. My sessions go over nutrition history and current lifestyle to identify possible barriers to change and create a customized meal plan that includes recipes.
My mission is to help people create a healthy relationship with food, which doesn't mean restrictive dieting! Whether training for an athletic event or looking to change their life, I am with my clients every step of the way … creating sustainable and realistic strategies specific to their goals. My clients never cease to amaze me with their introspective thoughts and achievements.
On top of nutrition counseling, I also coach CrossFit, regularly host women's fitness events, and enjoy practicing yoga. Collaborating with Flo is an incredible opportunity to connect people with better ways to approach nutrition without fad dieting or negative side effects, and I'm so glad to be here!
Flo Advisory Board of 100+ Doctors, Scientists, and Health Experts
We break down complex medical topics into accessible and digestible information that empowers readers to take action and prioritize their own well-being. Our team of Medical and Scientific Advisors is made up of over 100 certified health experts from a variety of disciplines who ensure that every piece of content we release is medically accurate, understandable, and up-to-date with the latest scientific findings. We rely on medical guidelines from international health organizations and get information from academic institutions and peer-reviewed articles, which is fully described in our Flo Editorial Process and Standards.