Iyabo Y Okuwobi, MD
Private Pediatric Practice Owner, Atlanta, Georgia, USA
|
Work Experience:
27+ years in pediatrics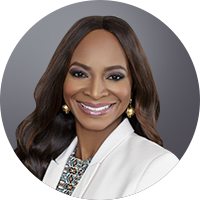 MD, FAAP
Dr Iyabo Okuwobi is a board certified pediatrician, fellow of the American Academy of Pediatrics. She received her medical degree at the College of Medicine, University of Lagos, Nigeria. She has been practicing medicine for 27 years, since the age of 22, and currently owns, and runs her pediatric practice in Atlanta, Georgia, where she lives with her two daughters. She has been teaching and mentoring medical students for 13 years, and serving a low income, and poorly advantaged community in Georgia where her practice is located.
She is an author, with one published book, titled Permanent Happiness, which she Indie published in May 2017.
Dr Okuwobi also writes a blog-The Peace Place Blog, which can be found on her website www.driyabo.com
She has had speaking engagements with the United Nations. Dr Okuwobi hosted a reception at the United Nations SDG Media Zone on September 19, 2017. She gave a speech on that platform on the topic of Peace and Permanent Happiness, promoting SDG #16-Peace, Justice and Strong Institutions. She has since then participated in two more speaking events at the United Nations in 2018.
She is committed to promoting and supporting Peace on many levels, and on varied platforms-Personal and Individual Peace, which she believes is the gateway to World Peace.