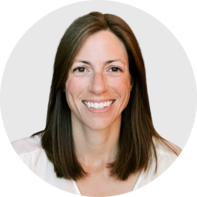 Jordan Rullo, PhD
Clinical health psychologist and certified sex therapist, Utah, US
Work Experience: 10+ years in clinical psychology
"I absolutely love to learn and grow. Psychology is an amazing field because I am always learning, and the more I learn, the more I can help others. It's a win-win!"
Career Highlights
Adjunct Assistant Professor of Clinical Psychology at the University of Utah, Salt Lake City, UT, 2018–present
Board Certified Clinical Health Psychologist and AASECT Certified Sex Therapist in private practice, Salt Lake City, UT, 2017–present
Research Collaborator at Mayo Clinic, Rochester, MN, 2018–2019
Supplemental Consultant, Clinical Health Psychologist, and Sex Therapist at Mayo Clinic, Rochester, MN, 2017–2018
Assistant Professor, Clinical Health Psychologist, Sexual Health Specialist at Mayo Clinic, Rochester, MN, 2013–2017
Research Assistant at the Kinsey Institute for Research in Sex, Gender, and Reproduction, Bloomington, IN, 2004–2005
Member of the American Psychological Association, Minnesota Psychological Association, International Society for the Study of Women's Sexual Health, Society for Sex Therapy and Research, and American Assocation of Sexuality Educators, Counselors and Therapists (AASECT)
Authored over two dozen peer-reviewed articles
Presented at national and international conferences on sexual health
Received the Patient Impact Award for Innovations in Diversity and Inclusion at Mayo Clinic, 2014
Education
Postdoctoral Fellowship in Psychology at the University of Minnesota Program in Human Sexuality, Minneapolis, MN, 2011–2013
PhD in Clinical Psychology from the University of Utah, Salt Lake City, UT, 2011
Predoctoral Psychology Internship at the Center for Addiction and Mental Health, Toronto, Canada, 2010–2011
Master of Science in Clinical Psychology from the University of Utah, Salt Lake City, UT, 2008
Bachelor of Arts in Psychology from Indiana University, Bloomington, IN, 2004
Featured Publications
"A negative view of menopause: does the type of symptom matter?" Climacteric, Oct 2016, doi: 10.1080/13697137.2016.1241227
"Antidepressant-Induced Female Sexual Dysfunction." Mayo Clinic Proceedings, Sep 2016, https://app.box.com/s/mmjbm2g2vtj4pnj8nwsby3wnsneu823z
"New Treatments for Women's Sexual and Genital Health." Journal of Women's Health, vol. 25, no. 5, May 2016, doi: 10.1089/jwh.2016.5797
"Analyzing Medical Students' Definitions of Sex." American Journal of Sexuality Education, vol. 11, no. 2, May 2016, doi: 10.1080/15546128.2016.1168756
My Journey in Sex Education
I originally wanted to go into advertising, but after trying it out for several years during college, I learned I didn't find it fulfilling. I realized that what drove my love of advertising was learning what motivates people to make decisions, which is psychology! Soon after, I volunteered as a research assistant in a psychology sex research lab, and I thought to myself, "Some day I could get paid to study sex? This is amazing." And the rest is history!
I believe that sexual health is a very important part of life. Before moving to Utah and starting my private practice, I was working as a sex therapist at the Mayo Clinic in Minnesota for several years. I provide evidence-based, sexual health empowerment treatment to individuals and couples who want to make a change. My clinical expertise is in sexual health, intimacy and relationship struggles, transgender mental health, and problematic sexual behavior.
Beyond my work as a therapist and educator at the University of Utah, I enjoy staying up-to-date on the latest findings in sexual health research and publishing my own work in the field. My areas of research interest include the multidisciplinary assessment and treatment of sexual health concerns, sexual interest and arousal, and sexual medicine education in medical school training.
Flo is a wonderful platform to spread health information far and wide in an easily digestible, fun, and accessible way. I enjoy advising on content about sex to help people everywhere feel fulfilled and empowered in the bedroom.
Flo Advisory Board of 100+ Doctors, Scientists, and Health Experts
We break down complex medical topics into accessible and digestible information that empowers readers to take action and prioritize their own well-being. Our team of Medical and Scientific Advisors is made up of over 100 certified health experts from a variety of disciplines who ensure that every piece of content we release is medically accurate, understandable, and up to date with the latest scientific findings. We rely on medical guidelines from international health organizations and get information from academic institutions and peer-reviewed articles, all of which is fully described in our Flo Editorial Process and Standards.