Kathryn Macapagal, PhD
Director, Social Media Working Group, Institute for Sexual and Gender Minority Health and Wellbeing, Northwestern University, USA
|
Work Experience:
13+ years research experience in human sexual behavior, HIV/STI prevention, and sexual and gender minority health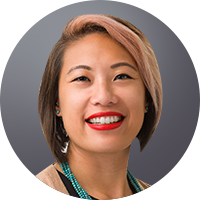 Dr. Macapagal earned a PhD in clinical psychology from Indiana University, where she trained at the Kinsey Institute for Research in Sex, Gender, and Reproduction.
She completed a clinical residency in medical psychology, sexual and gender minorities, and HIV/AIDS at the Medical College of Georgia-Charlie Norwood VA Medical Center, postdoctoral training in health services and outcomes research at Northwestern University's Feinberg School of Medicine, and is a licensed clinical psychologist.
She has over 40 publications in the field of sexual health and HIV prevention, and her current research focuses on the use of social media, apps, and other online technologies to improve sexual health and wellbeing among sexual and gender minorities.