Kenneth K Chen, MD
Director of the Division of Obstetrics and Consultative Medicine, Women & Infants Hospital, Providence, Rhode Island, USA
|
Work Experience:
10+ years in Endocrinology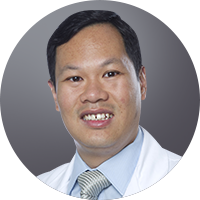 His clinical interests include medical disorders in pregnancy with a special expertise in diabetes, obesity and endocrine disorders in pregnancy.
He has special interests in the use of insulin pumps in pregnancy; polycystic ovarian syndrome and endocrine causes of infertility; and pre-conception counseling for women with chronic medical conditions.
He is the director of the Obesity in Pregnancy service at WIH which was the first of its kind set up in North America back in 2012. He is currently also the fellowship director of his program.