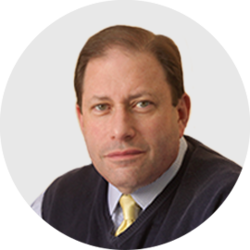 Lee P. Shulman, MD
Professor of Obstetrics and Gynecology, Northwestern University, IL, USA
Work Experience: 30+ years' experience in obstetrics and gynecology
MD, FACMG, FACOG
Lee P. Shulman MD is the Anna Ross Lapham Professor in Obstetrics and Gynecology at the Feinberg School of Medicine at Northwestern University in Chicago, Illinois. He also serves as the Medical Director of Insight Medical Genetics and Reproductive Genetics Innovations.
Dr. Shulman is an Adjunct Professor in the Department of Medicinal Chemistry and Pharmacognosy at the University of Illinois at Chicago College of Pharmacy.
He is a Fellow of the American College of Obstetricians and Gynecologists and a Founding Fellow of the American College of Medical Genetics.
Dr. Shulman is a member of numerous regional, national and international organizations that pertain to genetic and genomic medicine as well as women's health care.
His work has been recognized regionally and nationally; most recently, he was again included in the list of "Top Doctors" in Chicago (2007-19) and the United States (2005-19). He serves as an Editor of the European Journal of Contraception and Reproductive Health and is the Executive Editor of the Journal of Gynecologic Surgery.
He also serves on the editorial boards of Menopause, Climacteric, Advances in Therapy and Contraception and Reproductive Health and as a peer-reviewer for 51 other journals.
Dr. Shulman served as Chair of the Board of Trustees of the Association of Reproductive Health Professionals from 2006-2008 and is currently the Chair of the Fetoscopy Working Group and the Immediate Past President of the Central Association of Obstetricians and Gynecologists.
A frequent contributor to the peer-reviewed and informational literature with over 200 peer-reviewed articles and over 60 book chapters, Dr. Shulman's major research interests are in, reproductive and cancer genetics, contraception, menopause, women's healthcare advocacy and botanical interventions in women's health.