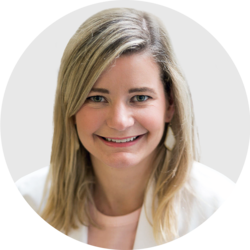 Marta Perez, MD
Board Certified OB-GYN, Laborist, Assistant Professor at Washington University School of Medicine in St. Louis, MO, USA
Work Experience: 6 years' experience in obstetrics and gynecology
"Collaborating with Flo is wonderful because real, evidenced-based education should not be limited to a short doctor's visit but should be available in our everyday lives on the platforms and apps we use each day."
Marta Perez is a Fellow of the American College of Obstetricians and Gynecologist. She does research work in perinatal health in addition to clinical work.
Marta is a board member of a nonprofit dedicated to ending local period poverty in her hometown.
Passion and motivation
In her free time, she enjoys fitness, reading, and being outside with her husband and rescue dog Lucy.
"I am passionate about reproductive health because it touches every human's experience and requires a trusting therapeutic relationship between patient and doctor."