Natalie Moghaddam, MMedSc
Lead Embryologist, Bourn Hall Fertility Clinic, Dubai, UAE
|
Work Experience:
12+ years in Embryology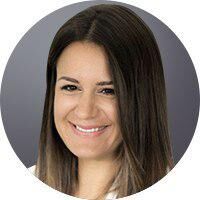 Over twelve years' experience working in two of London's most prestigious and busy IVF clinics, with three years working at ARGC achieving the highest pregnancy rates in the UK.
Currently lead embryologist at Bourn Hall Fertility Clinic Dubai since moving to the UAE in 2013. A personable and friendly team leader driven by maximising success rates whilst aiming to provide the best standards of patient care.