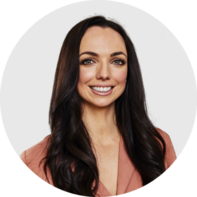 Nichola Ludlam-Raine, MSc, RD
Registered dietitian, National Health Service, UK
Work Experience: 10+ years in nutrition
"I have a passion for promoting easy-to-understand nutrition and diet tips. My aim is to motivate and inspire others to lead a healthier, and subsequently happier, life, one step at a time through nutrition and fitness."
Career Highlights
Bariatric and Diabesity Specialist Dietitian, Ramsay Health Care UK, Yorkshire, UK 2016–present
Specialist Dietitian in Bariatric Surgery & Diabesity, Bradford Teaching Hospitals NHS Foundation Trust, 2012–present
Award Winning Health Blogger for her blog, Nic's Nutrition, voted Best Individual Health Blog in the 2015 UK Blog Awards, 2012–present
Rotational Dietitian, Calderdale and Huddersfield NHS Foundation Trust, 2009–2012
Dietitian and Wellbeing Facilitator at AC Health and Nutrition Ltd, Yorkshire, UK
Lifestyle Leader & Supervisor, MoreLife, Ltd., one of England's first weight management summer camps, 2008–2009
Founding Dietitian of the UK branch of RDs4Disclosure, promoting ethical and transparent blogging
Founding Dietitian of The NutriTribe, supporting students and experienced dietitians and nutritionists
Certified Diabetes Educator
Level 2 Certificate in Fitness Training and Level 3 Certificate in Personal Training
Member of and spokesperson for the British Dietetic Association
Featured numerous times on BBC Breakfast and quoted in various magazines and online publications including The Daily Mail Online, Women and Home Magazine, Sainsbury's Magazine, Superfood Magazine, Healthy Magazine, and The Mirror
Education
Master of Science in Health Science from Leeds Metropolitan University, UK, 2011
Post Graduate Diploma in Dietetics from Leeds Metropolitan University, 2009
Bachelor of Science in Sports & Exercise Science, graduated first class with honors, from Loughborough University, UK, 2007
Featured Publication
"Systematic review of randomised controlled trials of the effects of caffeine or caffeinated drinks on blood glucose concentrations and insulin sensitivity in people with diabetes mellitus." Journal of Human Nutrition and Dietetics, vol. 26, no. 2, 19 Jan 2013, doi: 10.1111/jhn.12033
My Journey in Nutrition
By the time I completed high school, I had developed a passion for nutrition, sports, and human biology. At university, I saw a career advisor about turning that passion into a job, and went to shadow a few NHS dietitians. And the rest is history! Shortly after starting to work as a dietitian within the NHS, I decided to start my blog, Nic's Nutrition, as a way of promoting healthy eating messages in an accessible manner.
My days are full between blogging, working as a bariatric and diabesity specialist dietitian in the hospital in addition to seeing patients privately, and taking care of two kids. My favorite part about working as a dietitian is seeing people go through a journey towards happiness and better health through food and lifestyle changes.
When it comes to nutrition, my motto is: It's not about diets … it's about a way of life! I live my life by the 80:20 rule (80% healthy foods, 20% indulgence) and encourage others to do the same. Life is all about enjoyment and balance, and I aim to inspire people to ditch the diet mentality to find joy in food and exercise.
After giving birth to my first baby in 2018, I decided to start a second blog, Mummy Nutrition, to become a source of credible and useful information for parents-to-be as well as new moms and dads. I love to keep up on the latest nutritional and behavioral science research and value evidence-based health advice. On various social channels, I regularly share helpful information about nutrition and my own healthy recipes to a community of over 100,000 people — you'll find me at @nicsnutrition and @mummynutrition. In spring of 2021, I also started a podcast on health, well-being, and motherhood called The Honest Mummies.
I enjoy collaborating with brands like Flo that align with my beliefs on health and wellness, and review content for the app that supports our users to lead healthy lifestyles.
Flo Advisory Board of 100+ Doctors, Scientists, and Health Experts
We break down complex medical topics into accessible and digestible information that empowers readers to take action and prioritize their own well-being. Our team of Medical and Scientific Advisors is made up of over 100 certified health experts from a variety of disciplines who ensure that every piece of content we release is medically accurate, understandable, and up-to-date with the latest scientific findings. We rely on medical guidelines from international health organizations and get information from academic institutions and peer-reviewed articles, which is fully described in our Flo Editorial Process and Standards.