Patricia Anne Kinser, PhD
Associate Professor of VCU School of Nursing, Richmond, USA
|
Work Experience:
10+ years in Nursing for Women's Health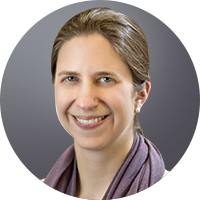 Associate Professor at the Virginia Commonwealth University School of Nursing and a Board-Certified Women's Health Nurse Practitioner
Her program of research explores biobehavioral mechanisms underlying perinatal depression and she develops and tests innovative non-pharmacologic symptom management strategies.
She has led several interdisciplinary studies funded by sources such as the National Institutes of Health, the American Nurses Foundation, Sigma Theta Tau International, among others, which have contributed new knowledge about self-management interventions, such as mindful physical activity, for women affected by depressive and related symptoms.
An additional line of research focuses on resilience-building of interdisciplinary health professionals via mindfulness interventions, to improve patient care quality and safety by enhancing the health of clinicians.