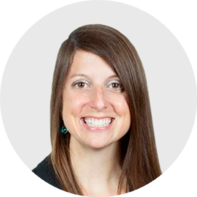 Rebecca Rampe, PsyD
Assistant professor–psychologist, department of psychiatry and behavioral neurobiology, University of Alabama, Alabama, US
Work Experience: 10+ years in psychology
"I am passionate about supporting people through any emotional health needs that may arise during different stages of their lives — before, during, and after pregnancy and parenthood. I teach courses on happiness, mindfulness, and self-compassion to help people be present and kind to themselves and others."
Career Highlights
Assistant Professor-Psychologist in the School of Medicine Department of Psychiatry and Behavioral Neurobiology at the University of Alabama at Birmingham, 2021-present
Psychologist, Outreach Coordinator, and Teaching Faculty Member at the University of North Carolina Wilmington, 2012-2021
Certified resilience educator with Resources for Resilience, 2020-present
Education
PsyD in Clinical Psychology from the Georgia School of Professional Psychology, Sandy Springs, GA, 2012
Bachelor of Science in Psychology from Auburn University, Montgomery, AL, 2005
My Journey in Psychology
I became a psychologist because of the impact my father's addiction had on me and my siblings in childhood. In my clinical practice, I want to create emotionally safe and validating spaces for people to explore emotions and change behaviors that could be connected to past difficult experiences.
My specialty involves family-of-origin concerns, and I work on increasing awareness and management of the current impact that adverse childhood experiences and trauma can have on parenting and self-worth later in life. Seeing the tremendous courage that people have to make changes in their life and seek support inspires me every day.
I currently work at University of Alabama at Birmingham (UAB) training and teaching graduate students and psychiatry residents in psychotherapy while seeing patients. Prior to UAB, I worked in university counseling centers for 12 years, and enjoyed offering guidance to young people at this important time of personal development. Beyond that, I consult with different organizations on mental health and well-being curriculum creation.
At Flo, I enjoy supporting various types of content focused on mental well-being, mindfulness, and finding joy in daily life.
Flo Advisory Board of 100+ Doctors, Scientists, and Health Experts
We break down complex medical topics into accessible and digestible information that empowers readers to take action and prioritize their own well-being. Our team of Medical and Scientific Advisors is made up of over 100 certified health experts from a variety of disciplines who ensure that every piece of content we release is medically accurate, understandable, and up-to-date with the latest scientific findings. We rely on medical guidelines from international health organizations and get information from academic institutions and peer-reviewed articles, which is fully described in our Flo Editorial Process and Standards.