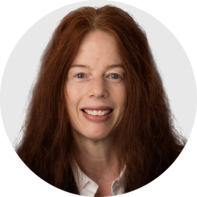 Dr. Rixt AC Luikenaar
Obstetrician and gynecologist, Rebirth OB-GYN, Utah, US
Work Experience: 20+ years in obstetrics and gynecology, pediatric gynecology, and transgender medicine
"All people deserve equal access to high-quality and compassionate health care. I am a member and advocate of the LGBTQIA+ community and strive to create a safe environment at my practice, where everyone feels welcome, heard, and respected. People have the right to bodily autonomy and self-determination. Sexuality, fertility, LGBTQ+-inclusive intersex health, neurodiversity, and psychedelic medicine are the focuses of my current practice."
Career Highlights
Founder and CEO of Rebirth OB-GYN, Holladay, UT, 2014–present (Certified LGBTBE by the NGLCC)
Medical director for Health Choice Utah, University of Utah, Salt Lake City, UT
Adjunct instructor, Department of obstetrics and gynecology, University of Utah, Salt Lake City, 2003–present
Co-author and co-editor for the first trans-gynecology textbook (to be published in 2022)
Board-certified (FACOG) in obstetrics and gynecology with a subspecialty focus in pediatric and adolescent gynecology
Active member of the World Professional Association for Transgender Health and affiliated with the Crane Center for Transgender Surgery in Austin, TX, and San Francisco, CA
Member of the board of directors for the LGBTQ+ Chamber of Commerce, Salt Lake City, UT
Peer reviewer and co-author for scientific publications in transgender health and presenter at national and international scientific conferences for organizations as EPATH, USPATH, WPATH, and ACOG.
Currently attending the MAPS MDMA-assisted psychotherapy training to supervise an FDA phase 3 trial for transgender people with PTSD.
Received numerous awards for community service, outreach to the transgender community, and teaching family medicine residents.
Education
Master of Business Administration (MBA) degree from the Eccles School of Business, University of Utah, UT, in 2020
Internship and residency in obstetrics and gynecology at West Virginia University, Morgantown, WV
Medical degree (MD) from the University of Groningen, faculty of medical sciences, The Netherlands, graduated Cum Laude
Doctoral training at University of Groningen, faculty of philosophy
Bachelor of Arts in Law from University of Groningen, faculty of law
Featured Publications
"Pediatric Research and Health Care for Transgender and Gender Diverse Adolescents and Young Adults: Improving (Biopsychosocial) Health Outcomes." Academic Pediatrics, Jan-Feb 2021, vol. 21, no. 1, doi: 10.1016/j.acap.2020.09.010
"Poor obstetric outcome in subsequent pregnancies in women with prior fetal death." Obstetrics & Gynecology, Sep 2004, vol. 104, no. 3, doi: 10.1097/01.AOG.0000137350.89939.2a
Bishop, N.D. Chiang, B.Y. Hulsbergen, M. Kolff, W.J. Kumar, A. Luikenaar, R.A. Topaz, S. "Elastomeric valves, a new design." International Journal for Artificial Internal Organs, vol. 18,4 (1995): 203-9.
My Journey in Medicine
I am a genderqueer and neuroqueer OB-GYN from the Netherlands. Ever since I was little, I knew I wanted to be a physician. I considered going into family medicine but ended up choosing obstetrics and gynecology, and I am glad I did.
The broadness of this specialty appeals to me, as do the continuity of care throughout different phases of life, getting to know patients and their families, being a part of birth experiences and "rebirths" for transgender people, performing surgery, and talking about intimate topics. It's a true honor to do this work, and it never gets boring! I'm also interested in psychedelic medicine and am completing a MAPS MDMA-psychotherapy training for a phase 3 study for transgender people with PTSD.
My background fuels my passion for LGBTQAI+ health care and fertility and sexuality, along with improving access to medical care, preventative care, and mental health resources for everyone. I teach about transgender health care and write editorials for local magazines and peer review articles on this topic.
Teaching and mentoring others and passing on my love for medicine is another passion, and I've been teaching at the University of Utah for about 20 years. In 2014, I founded my own OB-GYN practice, where I focus on gynecology, hormone therapy for all, primary and preventive care, and mental health care. I spent several years training to perform gender-affirming surgery (vaginoplasty and orchiectomy), and I also do DaVinci robotic laparoscopic hysterectomy and other minimally invasive gynecologic procedures.
Both obstetrics and gynecology as a field of medicine and the Flo app originally focused on cisgender women. As society embraces transgender, gender-expansive, and intersex people, this is starting to change, which is exciting. I am happy that Flo is reaching out to this population and becoming inclusive of everyone with a period and internal reproductive organs. It's my mission to help with this through our collaboration, so even more people worldwide can benefit from empowering educational information about health and wellness.
Fun Facts
I love to travel and listen to EDM (I'm an old-school European raver!). At my home in Salt Lake City, I live with my partner, two teenagers, and four naked cats, who we consider family members.
Flo Advisory Board of 100+ Doctors, Scientists, and Health Experts
We break down complex medical topics into accessible and digestible information that empowers readers to take action and prioritize their own well-being. Our team of Medical and Scientific Advisors is made up of over 100 certified health experts from a variety of disciplines who ensure that every piece of content we release is medically accurate, understandable, and up to date with the latest scientific findings. We rely on medical guidelines from international health organizations and get information from academic institutions and peer-reviewed articles, all of which is fully described in our Flo Editorial Process and Standards.