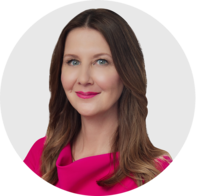 Dr. Sandy Skotnicki
Dermatologist, St. Michael's Hospital, Canada
Work Experience: 25+ years in dermatology
"I love medicine and, in particular, dermatology. My passion is education about allergies and irritation and skin care. It's a great pleasure to positively impact someone's life for the better and even more importantly, to supply them with correct scientific information, especially in this age of disinformation."
Career Highlights
Assistant Professor of Dermatology at University of Toronto, 1997–present
Dermatologist at St. Michael's Hospital, Toronto, Canada, 2000–present
Founding Director at Bay Dermatology Centre, Toronto, Canada, 2006–present
Medical Advisor at Triage (triage.com), 2016–present
Medical Advisor at Hims & Hers, 2019–present
Author of the bestselling book, Beyond Soap: The Real Truth About What You Are Doing to Your Skin and How to Fix It for a Beautiful, Healthy Glow
Several publications in peer-reviewed medical journals
Diplomate of the American Board of Dermatology
Member of the Canadian Medical Association, Canadian Dermatology Association, American Dermatology Association and American Contact Dermatitis Society
Past Board Member of the Canadian Dermatology Association
Education
Residency in Dermatology at the University of Ottawa, Chief Resident in final year, 1993–1997
Medical Degree from the University of Toronto, graduated with highest honors, 1993
Bachelor of Science in Microbiology and Immunology, 1989
Featured Publications
"Clinical Insights About the Role of pH in Acne." Journal of Drugs in Dermatology, 1 Dec. 2019, vol. 18, no. 12, PMID: 31860223
"Pathway to dry skin prevention and treatment." Journal of Cutaneous Medicine and Surgery, 1 Jan. 2012, vol. 16, no. 1, doi: 10.1177/120347541201600106
"Diagnosis and treatment of hand dermatitis." Advances in Skin & Wound Care, Aug. 2012, vol. 25, no. 8, doi: 10.1097/01.ASW.0000418540.54237.e5
My Journey in Medicine
My specialization within dermatology lies in reactions to the chemicals in skin care products. In my book, Beyond Soap, I explain that modern grooming and beauty habits may be actually harming your skin and provide a guide to prevent aging and restore skin to its natural glow.
In addition to writing a book, I regularly contribute to medical journals and provide commentary on skin allergies to media outlets such as Flare, Glow, Elle Canada, Toronto Life Fashion, Zomer, Chatelaine, Toronto Star, The Globe and Mail, and CBC Radio.
Since 1999, I've been teaching residents in Dermatology, Allergy, and Family Medicine at University of Toronto — I love sharing my passion for skin care with future dermatologists. I also started my own dermatology clinic in 2006 with the goal of providing full-service care that's centered around the patient rather than procedures.
Beyond teaching, research, and practicing skin medicine, I enjoy advising health start-ups on medical content. In addition to working for Flo, I am a Medical Advisor at Triage, a platform developed by leading dermatologists and powered by artificial intelligence that allows people to take a photo of their skin to instantly identify their condition and learn if they need medical treatment.
I really admire what Flo is doing to improve lives with free educational content that is medically sound. It's a great pleasure to work with an organization of young, passionate individuals who hold my ideals of education and high scientific rigor.
Fun Facts
When I'm not practicing dermatology, I love adventuring around the world with my three sons, hiking, and volunteering. I've traveled to Haiti twice, where I helped local community members with skin issues, and I participated in the True Patriot Love Expedition to the magnetic North Pole to raise money and awareness for wounded Canadian military veterans.
Flo Advisory Board of 100+ Doctors, Scientists, and Health Experts
We break down complex medical topics into accessible and digestible information that empowers readers to take action and prioritize their own well-being. Our team of Medical and Scientific Advisors is made up of over 100 certified health experts from a variety of disciplines who ensure that every piece of content we release is medically accurate, understandable, and up-to-date with the latest scientific findings. We rely on medical guidelines from international health organizations and get information from academic institutions and peer-reviewed articles, which is fully described in our Flo Editorial Process and Standards.