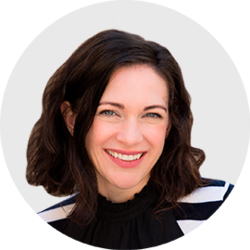 Sara Twogood, MD
OB-GYN, Cedars Sinai Medical Group, Los Angeles, CA, USA
Work Experience: 10+ years' experience in obstetrics and gynecology
"I fell in love with medicine in college, and women's health in particular in medical school. Obstetrics and gynecology allows the best of so many worlds: the opportunity to practice both medicine and surgery, as well as the chance to follow a woman through every stage of her life, from first periods and first births through menopause."
Education and Career
Dr. Twogood completed her internship and residency at Los Angeles County and University of Southern California.
Following residency, she continued her professional growth:
Held a faculty appointment at USC Keck School of Medicine and practiced as a general OB-GYN in an affiliated private practice.
Joined the multidisciplinary medical group with Cedars Sinai Medical Center, a nonprofit academic health care organization.
Passion and Motivation
Dr. Twogood has a passion for educating the public about female health and wellness. Her website, LadyParts Blog, covers topics relating to fertility and pregnancy (and everything that comes before and after).
She is co-founder of FemEd, a program designed to empower females through health education.
"I'm given the opportunity to care for women at some of the best and worst moments of their lives. To help empower women as they move through these life changing moments motivates me to do my best, always."