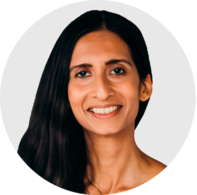 Shani Jay
Empowerment coach, yoga teacher, and bestselling author, UK
Work Experience: 5+ years in coaching, yoga, and writing
"With my writing and coaching, I want to provide women all around the globe with an inspiring guide to self-love, an instant confidence boost, and a reminder that they hold the key to their own happiness and a glitter-filled life."
Career Highlights
Founder and CEO of She Rose Revolution, an empowerment publishing firm for women
Founder of The Glow Getter Tribe, 2016–present
Best-selling author of three books on self-love and female empowerment
Empowerment coach and workshop leader
Speaker at international events
RYT-200 yoga teacher
Writer for many businesses, including Thought Catalog, Zoosk, HuffPost, Teen Vogue, and Medium
Education
Bachelor of Arts in Fashion Design, 2012
Featured Publications
Bloom: A Gift For The Girl Learning To Love Her Beautiful Soul. Thought Catalog, 2017.
The Babe Bible. She Rose Revolution, 2017.
Glow Getter: Adore the Journey to a Fabulous New Life You Love, Conquer Anything, and Become the Woman You Always Dreamed of Being. Serendipity Island, 2017.
My Journey
I believe I was put on this Earth to help women reclaim their forgotten power, embody their sacred feminine gifts, and have the courage to walk their soul path. My work centers around female empowerment and self-love. Through my writing, workshops, retreats, 1:1 coaching programs, and yoga classes, I show women how to love and accept themselves, feel beautiful in their bodies, and step into their authentic truth. This journey starts from within.
Each woman holds the key to her own happiness and fulfillment, and I aim to show them how to unlock it. I want to teach people that it's totally OK to be completely, unapologetically themselves. A few years ago, I founded The Glow Getter Tribe, a self-love and kindness movement to help women everywhere feel happy, confident, and beautiful. I also started a female publishing firm and teach writing courses to help women realize their dream of releasing a book.
I love creating content for female-focused brands that help women everywhere feel empowered and healthy. By collaborating with Flo, I have the opportunity to reach even more people with positive messages so they can feel amazing about themselves.
Flo Advisory Board of 100+ Doctors, Scientists, and Health Experts
We break down complex medical topics into accessible and digestible information that empowers readers to take action and prioritize their own well-being. Our team of Medical and Scientific Advisors is made up of over 100 certified health experts from a variety of disciplines who ensure that every piece of content we release is medically accurate, understandable, and up-to-date with the latest scientific findings. We rely on medical guidelines from international health organizations and get information from academic institutions and peer-reviewed articles, which is fully described in our Flo Editorial Process and Standards.