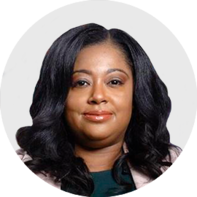 Dr. Tiffanny Jones
Fertility specialist, Conceive Fertility Center, Texas, US
Work Experience: 10+ years in obstetrics, gynecology, and infertility care
"I get to support women in one of the most intimate parts of their lives — creating or expanding their families. Being a fertility specialist, I guide them along the process of Assisted Reproductive Technology to help them achieve their dream of motherhood."
Career Highlights
Fertility Specialist at Conceive Fertility Center, Irving, TX, 2020–present
Physician at Dallas IVF, TX, 2018–2020
Board Certified Obstetrician-Gynecologist from the American Board of Obstetrics and Gynecology (ABOG), 2017
Fellowship in the Reproductive Endocrinology/Infertility Residency Program at Mayo Clinic Graduate School of Biomedical Sciences, Rochester, MN, 2015–2018
Fellow representative on the Education Committee and lecturer at Mayo Clinic
Member of several organizations, including the American Association of Gynecologic Laparoscopists, the Society for Reproductive Endocrinology and Infertility, the Pacific Coast Reproductive Society, the Society for Reproductive Investigation, and the American Society for Reproductive Medicine
Earned many awards, including membership in Alpha Omega Alpha and the Nurses' Choice Award for Resident of the Year
Education
Residency in Obstetrics and Gynecology at Los Angeles County and USC Medical Center, 2011–2015
Medical degree from Meharry Medical College, Nashville, TN, 2011
Bachelor of Science in Biology from University of California, Los Angeles, 2004
My Journey in Medicine
I was inspired to become a reproductive endocrinologist because it is a growing field of medicine where I feel I can have the greatest impact on the lives of patients. The research aspect of reproductive endocrinology and infertility appealed to me as well, because it's a newer field with many recent advances compared to other areas of medicine.
Many women have delayed getting pregnant in order to complete their education and advance in their careers, but that doesn't mean that they should have to sacrifice their dream of becoming a mother. It's so fulfilling going to work everyday knowing that I am helping people along their path to parenthood, and I'm honored to play this important role in their lives. I specialize in low-cost fertility treatments, like intrauterine insemination, to make the process more accessible to all types of patients.
It's a true privilege to have the opportunity to collaborate with Flo, because it enables me to empower women worldwide with knowledge and dispel myths about reproduction.
Flo Advisory Board of 100+ Doctors, Scientists, and Health Experts
We break down complex medical topics into accessible and digestible information that empowers readers to take action and prioritize their own well-being. Our team of Medical and Scientific Advisors is made up of over 100 certified health experts from a variety of disciplines who ensure that every piece of content we release is medically accurate, understandable, and up-to-date with the latest scientific findings. We rely on medical guidelines from international health organizations and get information from academic institutions and peer-reviewed articles, which is fully described in our Flo Editorial Process and Standards.