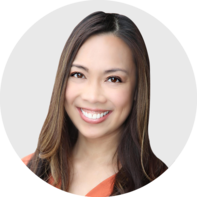 Dr. Vania Manipod
Psychiatrist, assistant clinical professor of psychiatry, Western University of Health Sciences, California, US
Work Experience: 10+ years in psychiatry
"I believe that someone with mental illness is just like someone with a diagnosis like hypertension: sometimes they need medication, sometimes they don't, but either way, the illness shouldn't prevent them from enjoying life. My goal is to reduce stigma around talking about mental health and help my patients live life to the fullest."
Career Highlights
Psychiatrist in Private Practice, Ventura, CA, 2015–present
Assistant Clinical Professor of Psychiatry at Western University of Health Sciences, Pomona, CA
Psychiatrist at Kaiser Permanente, 2012–2015
Recipient of the Special Recognition Award from the Osteopathic Physicians & Surgeons of California for work in mental health advocacy and influence as an osteopathic physician
Invited speaker on state and national levels and featured media expert
Board certified by the American Osteopathic Board of Neurology & Psychiatry in general psychiatry
Education
Residency in Behavioral Health at Arrowhead Regional Medical Center, Colton, CA, 2009
Doctor of Osteopathic Medicine from Western University of Health Sciences, Pomona, CA, 2008
Bachelor of Science in Biology from the University of California, Davis, 2003
Featured Publications
"Treating anxiety by discontinuing antidepressants: a case series." Medical Hypotheses, vol. 79, no. 3, Sep 2012, doi: 10.1016/j.mehy.2012.05.029
My Journey in Psychology
Before deciding to become a psychiatrist, I originally wanted to pursue journalism. But I felt drawn to psychiatry because of my passion for mental health advocacy. My motto in life is: It's stylish to talk about mental health, especially how we maintain our own.
Through my blog, Freud and Fashion, Instagram account, and TikTok, I combine my interests for writing and supporting other people's mental well-being. I like to give my community a glimpse into a physician's life, showing my journey of learning how to help others who struggle to find normalcy day-to-day. I started my blog in 2010 when I was a psychiatry resident, and I've been recognized as one of the first psychiatrists to write openly about being in therapy to take care of my own mental wellness. There's no shame in seeking support, and I hope to reduce the stigma around therapy by sharing my story.
In my psychiatry practice, I advocate holistic and integrative care that incorporates psychotherapeutic techniques, diet, lifestyle, and medication management when needed. My approach employs various schools of psychotherapy, especially psychodynamic psychotherapy, in which I pursued additional training following my residency.
I often speak at conferences and share my expertise with various media publications and TV networks, covering topics like student and workplace burnout, mental health, traumatic brain injury, and osteopathic principles.
I really enjoy contributing to mental-health content for the Flo app and blog. Mobile tools can help spread knowledge about mental well-being far and wide, and I love being able to reach so many people with empowering advice through this platform.
Flo Advisory Board of 100+ Doctors, Scientists, and Health Experts
We break down complex medical topics into accessible and digestible information that empowers readers to take action and prioritize their own well-being. Our team of Medical and Scientific Advisors is made up of over 100 certified health experts from a variety of disciplines who ensure that every piece of content we release is medically accurate, understandable, and up to date with the latest scientific findings. We rely on medical guidelines from international health organizations and get information from academic institutions and peer-reviewed articles, all of which is fully described in our Flo Editorial Process and Standards.