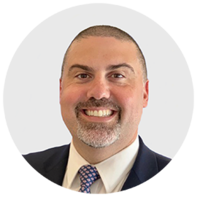 Dr. Warren Huber
Clinical assistant professor of obstetrics and gynecology, Louisiana State University School of Medicine, Louisiana, US
Work Experience: 10+ years in obstetrics and gynecology
"I am driven to provide my patients with cutting-edge, affordable, and empathetic fertility care. I strive to optimize pregnancy chances for each couple that I see in order to help them build their families."
Career Highlights
Clinical Assistant Professor in the Department of Obstetrics and Gynecology at Louisiana State University Health Sciences Center, School of Medicine, 2019
Assistant Professor in the Department of Pharmacology and Experimental Therapeutics at Louisiana State University Health Science Center, School of Graduate Studies, 2019
Presented research at national and international conferences
Published 15 research articles in a variety of peer-reviewed medical journals
Received a Certificate of da Vinci System Training for robotic surgery
Member of the American Association of Gynecologic Laparoscopists, Society for Reproductive Surgeons, Society for Reproductive Endocrinology and Infertility, American Board of Obstetrics and Gynecology, and Fellow of the American College of Obstetrics and Gynecology
Recipient of multiple awards, including the Abe Mickal Award for Excellence in Obstetrics and Gynecology, 2012; Society of Laparoendoscopic Surgeons Award for Best Resident Minimally Invasive Surgeon, 2015; David H. Nichols Award for Excellence in Pelvic Surgery, 2016; and Top Fellow Teacher of the Year Award, 2017, among others
Education
Residency in Obstetrics and Gynecology at the Warren Alpert Medical School of Brown University and Women & Infants Hospital in Providence, RI, 2012–2016
PhD in Pharmacology and Experimental Therapeutics, Louisiana State University Health Sciences Center in New Orleans, 2008
Degree in Medicine from Louisiana State University Health Sciences Center in New Orleans, 2012
Bachelor Degree in Biochemistry from Louisiana State University, 2003
Featured Publications
"Novel predictive and therapeutic options for better pregnancy outcome in frozen embryo transfer cycles." American Journal of Reproductive Immunology, vol. 85, no. 4, Apr 2021, doi: 10.1111/aji.13300
"Evidence for lysosomal biogenesis proteome defect and impaired autophagy in preeclampsia." Autophagy, vol. 16, no. 10, Oct 2020, doi: 10.1080/15548627.2019.1707494
"Is intracytoplasmic sperm (ICSI) better than traditional in vitro fertilization (IVF): confirmation of higher blastocyst rates per oocyte using a split insemination design." Journal of Assisted Reproduction and Genetics, vol. 37, no. 7. Jul 2020, doi: 10.1007/s10815-020-01819-1
My Journey in Medicine
I chose the field of reproductive endocrinology and infertility for multiple reasons. First, it brings me true joy to help couples achieve their dreams of becoming parents and building a family. Second, as a physician-scientist, this field of medicine remains cutting-edge due to ever-evolving research that impacts clinical practice and outcomes. I think of fertility care as my favorite hobby … that I happen to get paid for!
Each day, I strive to take excellent care of every single patient that comes in to see me and optimize their therapy to meet their goals. While outcomes are of course important, I focus just as much on providing a positive experience for my patients in the process. I'm a believer that all decisions concerning a patient's health care should involve the whole person and take biological, emotional, and financial factors into account. There's no "one-size-fits-all" when it comes to treatment; each individual deserves a unique approach that suits them best.
In my practice, I mainly focus on treating hormonal conditions that impact fertility, performing minimally invasive gynecological surgeries, and using advanced reproductive technologies such as in vitro fertilization (IVF) and ovulation induction to help my patients fulfill their goal of having a child.
As a clinical researcher, I have investigated many reproduction-related topics, including endometrial preparation and the role that the maternal immune system plays in implantation and placentation success.
I'm passionate about health education and teach medical students in the departments of Pharmacology and OB-GYN at Louisiana State University, which is where I also studied medicine. Recently, I was interviewed by CBS to debunk the misinformation spread about the impacts of the COVID-19 vaccines on female fertility.
It's a pleasure to have the chance to collaborate with Flo and help disseminate empowering knowledge about reproductive health on such a large scale.
Fun Facts
In my free time, I love going on walks and runs with my wife, coaching my daughter's athletic teams, camping, fishing, and reading.
Flo Advisory Board of 100+ Doctors, Scientists, and Health Experts
We break down complex medical topics into accessible and digestible information that empowers readers to take action and prioritize their own well-being. Our team of Medical and Scientific Advisors is made up of over 100 certified health experts from a variety of disciplines who ensure that every piece of content we release is medically accurate, understandable, and up-to-date with the latest scientific findings. We rely on medical guidelines from international health organizations and get information from academic institutions and peer-reviewed articles, which is fully described in our Flo Editorial Process and Standards.