Warren Huber, MD, PhD
Assistant Professor at the Department of Obstetrics and Gynecology, Louisiana State University Health Sciences Center, LA, USA
|
Work Experience:
7+ years' experience in obstetrics and gynecology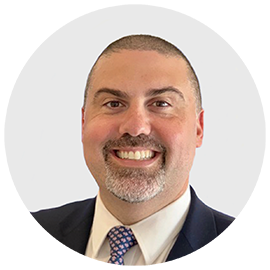 "I chose the field of reproductive endocrinology and infertility for multiple reasons. First, it is truly a pleasure to help couples achieve their dreams of becoming parents and building a family. Second, as a physician-scientist, this field of medicine remains cutting edge due to ever-evolving research impacting clinical practice and outcomes."
Dr. Warren Huber is a board-certified OB-GYN and board-eligible Reproductive Endocrinology and Infertility (REI) specialist.
Dr. Huber has a dual clinical appointment as an Assistant Professor in the Department of Obstetrics and Gynecology and Department of Pharmacology at Louisiana State University Health Sciences Center New Orleans.
Education and professional experience
Completed his residency and fellowship training at The Warren Alpert Medical School of Brown University/Women & Infants Hospital in Providence, Rhode Island
PhD in Pharmacology and Experimental Therapeutics
MD at Louisiana State University Health Sciences Center in New Orleans, Louisiana
Dr. Huber has been involved in multiple research projects, involving topics such as:
Failed implantation
Endometrial receptivity
The role of maternal immune system in implantation and early placentation
Dr. Huber has presented his research at national and international conferences and has published research articles in a variety of basic science and clinical journals, including an article in The New England Journal of Medicine highlighting the importance of insurance coverage for fertility preservation in patients facing treatment that may impact future fertility.
Academic and clinical interests
His academic interests include medical student/resident education, translational research, and bringing basic science discoveries to the bedside.
Some of Dr. Huber's clinical interests include:
Female infertility
Minimally invasive laparoscopic/robotic and hysteroscopic surgery
Same-sex couple fertility care
Endometrial preparation for embryo transfer
Fertility preservation
"I am driven to provide my patients with cutting-edge, affordable, empathetic fertility care. I strive to optimize pregnancy chances for each couple that I see in order to help them build their families."