At 9 months old, your baby is looking for things to occupy their time. This can be difficult without toys. Toys for 9-month-old babies can be soothing or exciting. The key is to find toys that help with both and that satisfy the unique needs of your baby.
Nine-month-old baby toys should be fun and educational. Babies at this age are learning to pick items up, switch from hand to hand, and even put them in their mouth. This helps to develop hand-eye coordination, gross motor skills, and early fine motor skills. This is also why smaller objects should be kept out of the reach of your 9-month-old baby.
Toys for 9-month-old babies need to be safe and functional. At this age, babies have a much longer attention span than they did just a few months ago. Because of this, you should look for toys that will focus their attention, help comfort them, or develop physical and cognitive skills.
Physical development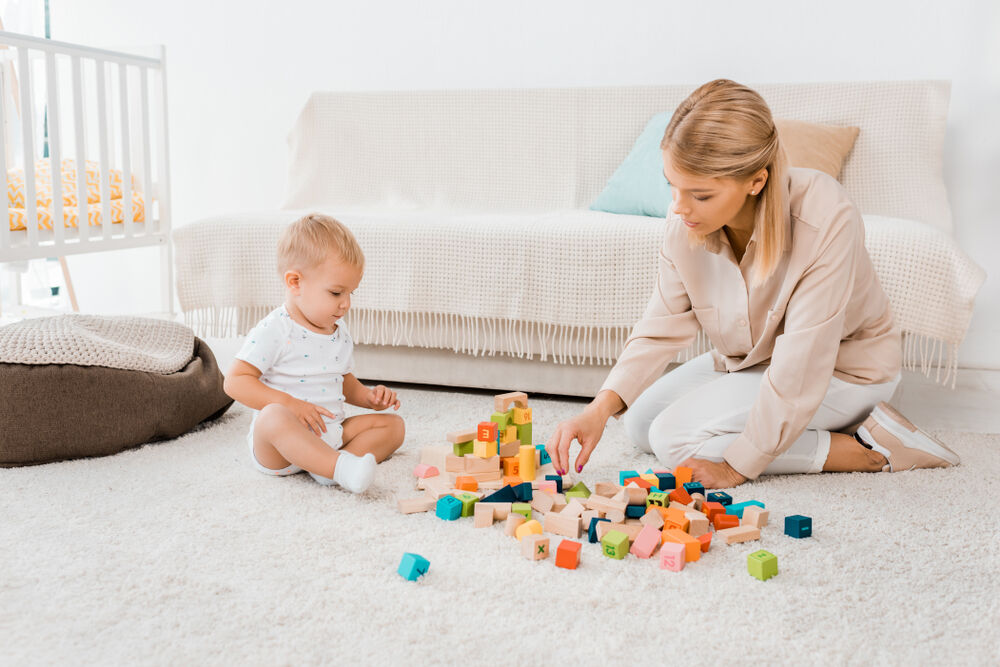 The best 9-month-old baby toys for physical development are those that help increase motor skills. Most 9-month-old babies are crawling and starting to pull themselves up on furniture. Activity tables and walk/push toys are great options to help your baby balance, stand, and develop early walking skills.
The best 9-month-old baby toys also have different surfaces to grip or hold on to. Many of the toys for this age group offer rings or open spaces for little fingers to grab hold. This way they can hold the toy on their own and build a sense of independence and accomplishment.
Large blocks and stacking/nesting cups are very helpful with hand-eye coordination and fine motor skills. These toys will often be different colors and have numbers or letters on them. This is a smart option when purchasing 9-month-old baby toys, as they can be used for years to come.
I've become addicted to Flo. It's never wrong, and reading the insights has become part of my morning ritual. I especially love that I can log my water intake. It does a lot for just one app!
Cognitive development
Babies at this age love to look at pictures, both of things that they recognize and ones that are new to them. This is an excellent time to introduce sturdy board books that they can hold. This is also a good time to sit and read to them. They will be developing language skills, and it is never too early to begin reading aloud to your baby.
Make sure to encourage cognitive development whenever possible. From 0 to 3 years of age, your baby's brain is like a sponge, absorbing everything that they see, hear, touch, and experience. You can foster their eagerness to learn by providing toys that encourage learning in different ways.
Babies can learn many of the skills that they need at this stage by watching and imitating. You can encourage this by pointing at objects and saying their name, color, and how many there are. Encourage your baby to point at the same objects when the word is repeated. You can also use this technique to show your baby how to sort objects by their shape, size, texture, or color. Many of the best 9-month-old baby toys have these options.
Nature can be a great substitute for toys. When taking a walk with your baby, introduce them to new smells, textures, and adventures. These walks can develop into a family ritual that allows for cognitive development, exercise, and relaxation for both of you.
Emotions
As your baby is becoming more independent, they may also become upset very quickly. Many 9-month-old babies have a favorite soft item that helps comfort them. This might be a favorite pacifier, soft animal, or blanket. A baby's favorite toy can be a lifesaver during unhappy times.
Communication
Your baby's brain is developing at an astonishing rate at this age. It is said that regular reading stimulates brain development and strengthens relationships. A recent study showed that reading out loud to your child at least twice a week can lead to higher cognitive development in toddlers and preschoolers.
There are lots of different toys for babies this age, and it can be tough to know what to choose. When shopping for 9-month-old baby toys, look for something that will provide developmental growth. Think about how long this toy will keep your baby's interest. Babies at this age have a longer attention span, so look for something that catches their attention and keeps them entertained for more than a minute or two.
Make sure to consider safety when looking for toys for 9-month-old babies. Small parts can pose a choking hazard.
Your 9-month-old baby is growing and developing at a rapid rate. Toys can keep them interested and stimulated, and encourage healthy development.