Stay prepared
89% of users say Flo helps them be prepared and aware of their body signals*
*Based on a 2022 survey of 1867 Flo Premium users
Try Flo now
Plan life alongside your cycle
Easily track your period, view future cycles and understand your fertile days.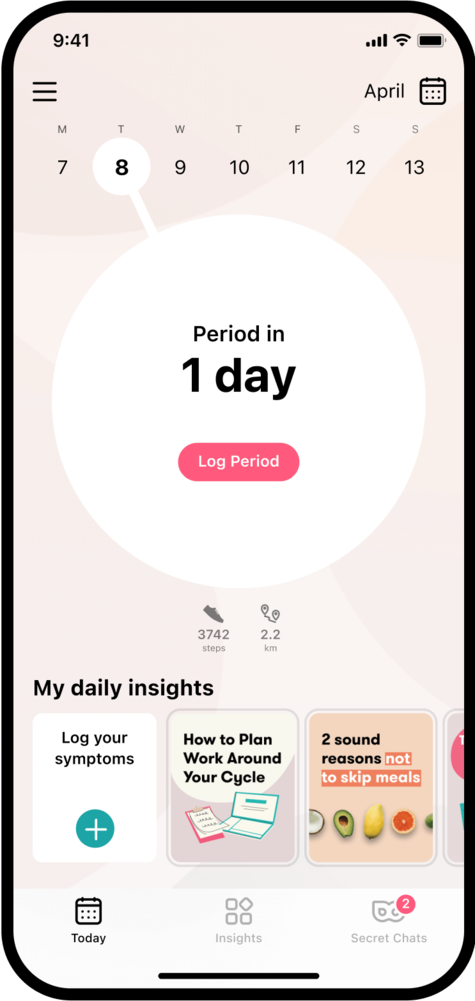 Get accurate period and symptom predictions
So you can plan self-care on low energy days and be ready for cramps before they hit.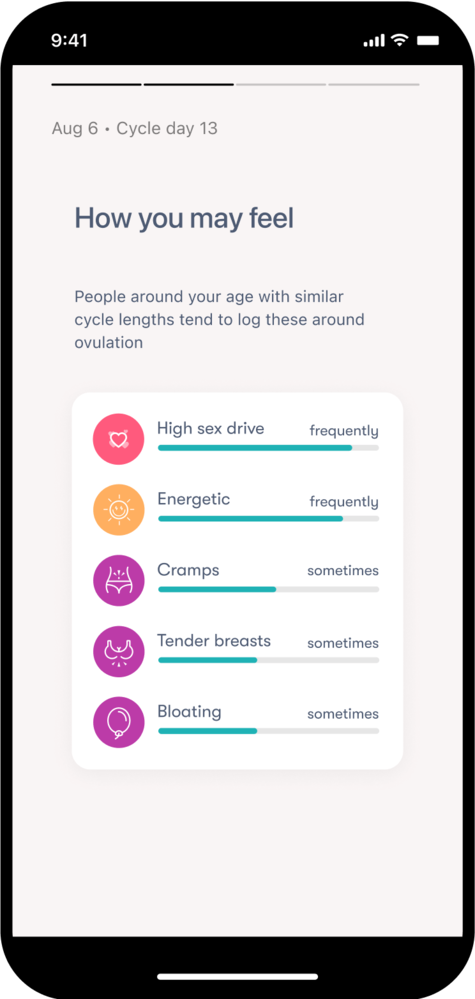 Plan ahead with tips on mood, discharge, cramps and more
Live your best life every day because you always know what's coming and how to manage it.