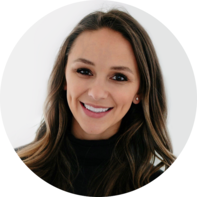 Angie Asche, MS, RD
Registered dietitian, Eleat Sports Nutrition, Nebraska, US
Work Experience: 10+ years in sports nutrition
"Whether assisting an adult with weight management or educating an athlete on what to eat to improve their performance, I have a passion for helping others achieve their goals and teaching them how to make healthy eating a part of their daily lifestyle."
Career Highlights
Founder of private dietitian practice, Eleat Sports Nutrition, LLC, 2014–present
Sports Dietitian at Athletic Republic, St. Louis, MO, 2013–2014
Certified Personal Trainer at Aspen Athletic Club, Clive, IA, 2011–2012
Nutrition Consultant to the University of Nebraska volleyball team
Registered Dietitian (RD), Board Certified Specialist in Sports Dietetics (CSSD), American College of Sports Medicine Certified Exercise Physiologist (CEP), and American College of Sports Medicine Certified Personal Trainer (CPT)
Member of the Collegiate & Professional Sports Dietitians Association and Sports, Cardiovascular, & Wellness Nutrition society
Featured by many major media outlets, including NBC News, Shape, HuffPost, Men's Journal, Muscle & Fitness, and more
Published a cookbook with healthy recipes for athletes
Education
Postgraduate Internship in Sports Dietetics at Saint Louis University, MO, 2012–2013
Postgraduate Internship in Sports Nutrition at the University of Nebraska-Lincoln, NE, 2011
Master of Science in Nutrition and Physical Performance from Saint Louis University, MO
Bachelor of Science in Dietetics and Exercise Science from the University of Nebraska-Lincoln, NE
Featured Publications
Fuel Your Body: How to Cook and Eat for Peak Performance. Agate Surrey, 2021.
My Journey in Nutrition
I've been passionate about nutrition and science for as long as I can remember. Growing up, I was a competitive dancer and swimmer, and I was always interested in the relationship between food and athletic performance. After learning exactly what a sports dietitian was in high school, I've never looked back. It's been a dream ever since to help elite athletes and active individuals improve their overall health and performance.
Following my education and training in sports nutrition, I founded my own practice, Eleat Sports Nutrition, LLC, in June 2014. Since then, I have worked with hundreds of high school, college, and professional athletes around the U.S., including people from Major League Baseball, the National Football League, and the National Hockey League. In our sessions, I educate my clients on proper fueling strategies to improve their relationship with food and boost energy. I also aim to prevent relative energy deficiency in sports (RED-S), which can negatively impact menstrual and hormonal regulation, bone health, immune health, and more.
I also love spreading evidence-based nutrition knowledge through various outlets to a wide audience on my Instagram, @eleatnutrition; blog; through my recently published cookbook, Fuel Your Body; and here at Flo. It's an honor to be here to co-create helpful health content alongside top medical experts.
Flo Advisory Board of 100+ Doctors, Scientists, and Health Experts
We break down complex medical topics into accessible and digestible information that empowers readers to take action and prioritize their own well-being. Our team of Medical and Scientific Advisors is made up of over 100 certified health experts from a variety of disciplines who ensure that every piece of content we release is medically accurate, understandable, and up-to-date with the latest scientific findings. We rely on medical guidelines from international health organizations and get information from academic institutions and peer-reviewed articles, which is fully described in our Flo Editorial Process and Standards.