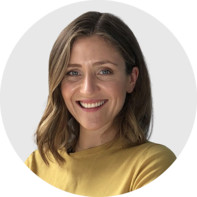 Annabelle Williams
Paralympic gold medalist, Grit and Gold Pty Ltd, Australia
Work Experience: 10+ years in elite sports
"I derive so much joy out of helping others — whether my experience relates on a professional or personal level. And I believe that we all have a greater power within: We just have to learn how to realize it."
Career Highlights
Founder and CEO of Grit & Gold Pty Ltd., company for motivational speaking engagements around the world, 2019–present
Vice President of Paralympics Australia, 2018–present
Serves on the Board of Directors for several businesses and organizations, including Reaction, Swimming Australia, and ChildFund Australia
Vice President of the Australian Swimmers' Association, 2013–2020
TV reporter and sports commentator for the Olympics, Paralympics, Commonwealth Games, and Invictus Games, 2018
Legal Counsel for the Australian Olympic Committee, 2015–2019
Competed in two Paralympic Games and broke five world records for swimming in Butterfly and Freestyle
Won numerous medals for Australia, including gold at the London 2012 Paralympic Games
Awarded the Medal of the Order of Australia at age 24 for service to sport as a strong advocate for athletes' rights
Co-captain of the Australian swim team at the 2008 Paralympic Games in Beijing
TED Speaker
Volunteer Ambassador for the Prime Minister's Olympic and Paralympic Challenge, 2012–present, National Australia Day Council, 2013–present, and Indigenous Marathon Foundation, 2017–present
Education
Stanford Executive Program graduate, Stanford University Graduate School of Business, delivered the valedictory address, 2019
Bachelor of Law and International Relations, graduated with honors, from Bond University, Robina, Australia
Featured Publications
"The Landscape of Sports Law in Australia – Regulation of an Industry." Sweet & Maxwell's International Sports Law Review, 2017.
"All Brawn and a Pig's Brain: The AFL Football Scandal." Sports Law, Administration and Practice (UK), 2013.
My Journey in Sports
Across my career, I've taken on many different roles: motivational speaker, Paralympic gold medalist, five-time world record holder, corporate lawyer, sports broadcaster, and most recently, mom. I was born without a left hand and forearm, but haven't let that negatively influence my life. On the contrary, growing up with a disability and competing as an elite athlete gave me resilience, grit, and determination.
Today, I speak to audiences around the world, inspiring them to be vulnerable, courageous, and kind to both themselves and others. My goal is to empower others to overcome challenges and become their best selves. In my TED Talk, I express how even the smallest acts of kindness can go a long way.
I'm also a diversity advocate, collaborating with corporations, educational institutions, and diversity councils about how to incorporate equality and inclusion into their policies and decision-making processes.
I admire how Flo's content aims to be inclusive of people from all backgrounds, and it's a pleasure to partner with them as a member of the medical board.
Fun Facts
I was, for a fleeting moment, Charlize Theron's stunt double in Mad Max: Fury Road.
Flo Advisory Board of 100+ Doctors, Scientists, and Health Experts
We break down complex medical topics into accessible and digestible information that empowers readers to take action and prioritize their own well-being. Our team of Medical and Scientific Advisors is made up of over 100 certified health experts from a variety of disciplines who ensure that every piece of content we release is medically accurate, understandable, and up-to-date with the latest scientific findings. We rely on medical guidelines from international health organizations and get information from academic institutions and peer-reviewed articles, which is fully described in our Flo Editorial Process and Standards.