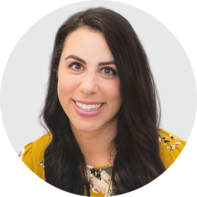 Ashurina Ream, PsyD
Clinical psychologist, Psyched Mommy, Arizona, US
Work Experience: 10+ years in psychology
"I'm driven in my professional life when I see the impact my work has on parents. When one mom tells me 'I don't feel alone anymore,' I know that what I'm doing is meaningful and needed."
Career Highlights
Founder of Psyched Mommy, online mental health resource for mothers, Phoenix, AZ, 2019–present
Chief Executive Officer at Valiant Behavioral Health, Phoenix, AZ, 2017–present
Research Collaborator at Imaging Endpoints, Scottsdale, AZ, 2019–2020
Psychologist at Banner Health, 2015–2019
Primary Therapist at Rosewood Centers for Eating Disorders, 2014–2015
Licensed Clinical Psychologist
Certified Perinatal Mental Health Specialist
Education
Doctor of Psychology degree from Midwestern University, Glendale, AZ, 2013
Pre-Doctoral Intern at Summit Pointe, Battle Creek, MI, 2012–2013
Bachelor of Arts degree in Biology from Olivet College, 2007
My Journey in Psychology
I chose to specialize in perinatal mental health because of my personal experience with mental health challenges during pregnancy and after my baby was born. Rather than it being the magical, transformative, and happy experience that I expected and was told that it would be, I felt a range of negative emotions like anger, sadness, loneliness, and above all, guilt. I realized through this journey that there was a huge lack of support and education for people dealing with fertility issues, pregnancy loss, and postpartum depression and wanted to help change that.
When I founded PsychedMommy, a platform with online mental health resources for mothers, my goal was to reach as many women as possible so that no one would feel alone like I did. It's so fulfilling to have created a community of thousands of mothers who are getting the support they deserve in this time of change. I'm also a regular guest on podcasts (such as Assyrian Podcast, Motherhood Meets Medicine, HERself, and more) and contribute content to other platforms about finding emotional balance in the postpartum period.
Besides maternal mental health, I've trained and worked in various disciplines of psychology, including helping people struggling with body image issues, eating disorders, cognitive functioning, health-related mood impairment, and general mental health.
I'm so glad to be a part of the team at Flo, to empower millions of parents worldwide with supportive educational resources about how to cope with the emotional roller coaster that can come with motherhood.
Flo Advisory Board of 100+ Doctors, Scientists, and Health Experts
We break down complex medical topics into accessible and digestible information that empowers readers to take action and prioritize their own well-being. Our team of Medical and Scientific Advisors is made up of over 100 certified health experts from a variety of disciplines who ensure that every piece of content we release is medically accurate, understandable, and up to date with the latest scientific findings. We rely on medical guidelines from international health organizations and get information from academic institutions and peer-reviewed articles, all of which is fully described in our Flo Editorial Process and Standards.