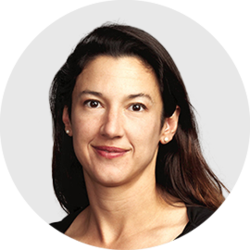 Cynthia DeTata, MD
Clinical Assistant Professor of Obstetrics and Gynecology, CA, USA
Work Experience: 20+ years' experience in obstetrics and gynecology
"I believe that accurate knowledge gives women power to control their own health, and am honored to have the chance to participate as a medical consultant for Flo."
As a Clinical Professor at Stanford University, she directs clinical Obstetrics and Gynecology courses for the 3rd and 4th year students; as a physician, she focuses on complicated pregnancies.
She cares for women who may be older, have twins, diabetes, or some medical illnesses.
Among her professional highlights are:
Spoken nationally at numerous conferences
Has been an invited guest teacher at the University of Southern California's School of Medicine
Serves as an editor for "The Clinical Teacher"
Academic memberships
She is an active member of multiple professional obstetrics and gynecology and educational societies, including:
The American College of Obstetrics and Gynecology
The American Professors of Gynecology and Obstetrics
Stanford's Teaching and Learning Academy
Passion and motivation
Dr. DeTata loves partnering with patients to educate, coach, and facilitate their understanding of their health care.
She has successfully helped many pregnant patients with underlying illness reach their goal of a healthy pregnancy with a healthy baby.