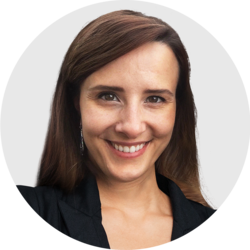 Eliza Orzylowska Debow, MD
OB-GYN, Jacobi Medical Center; Assistant Professor, Albert Einstein College of Medicine of Yeshiva University, NY, USA
Work Experience: 4+ years' experience in obstetrics and gynecology
"I chose to be an obstetrician-gynecologist because I wanted to provide medical care for women and also be their advocate. I wanted to take care of and be present for my patients during their pregnancies but also throughout their reproductive years and help them through menopause."
Dr. Eliza Orzylowska Debow focuses on educating women about their bodies and changes to expect throughout their lives and helping them manage their periods, family planning, and other gynecological aspects of health.
Education and professional experience
Bachelor of Arts in biological science from Macaulay Honors College, New York City University
Doctor of Medicine from New York Downstate College of Medicine
Obstetrics and Gynecology residency at Loma Linda University Medical Center
Passion and motivation
The education of medical students is a powerful force behind Dr. Debow's passion for obstetrics and gynecology. She is the site director of the third-year medical student clerkship, where students from Albert Einstein College of Medicine have their first clinical experiences of labor and delivery and perform gynecological surgery in the operating room.
"I enjoy seeing the students care for patients, grow their knowledge, and create clinical plans of their own. Guiding students and inspiring them to provide evidence-based care and possibly pursue the specialty of OB-GYN energizes my work."