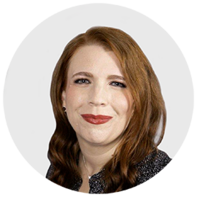 Holly Kozee, PhD
Psychologist, Empower Therapy for Women, Alabama, US
Work Experience: 15+ years in counseling psychology
"I've always been in awe of the profound transformations that occur in a short period of time during pregnancy and early motherhood! As a psychologist, I enjoy helping women take time to slow down, digest, and honor all of these changes."
Career Highlights
Owner of private psychology practice Empower Therapy for Women, Fairhope, AL, 2016–present
Psychologist at Wright Patterson Hospital, Patterson Air Force Base, OH, 2013–2016
Director of Behavior Solutions at D&S Community Services, Austin, TX, 2008–2013
Serves on editorial board for Psychology of Women Quarterly, a feminist, peer-reviewed medical journal
Education
BS in Psychology from The Ohio State University, 1999–2003
MA in Counseling Psychology from The Ohio State University, 2003–2005
Internship in counseling psychology at University of Texas at Austin, 2007–2008
PhD in Counseling Psychology from The Ohio State University College of Social and Behavioral Sciences, 2003–2008
Featured Publications
"Measuring transgender individuals' comfort with gender identity and appearance: Development and validation of the Transgender Congruence Scale." Psychology of Women Quarterly, vol. 36, no. 2, 19 Apr 2012, doi: 10.1177/0361684312442161
"Development and psychometric evaluation of the Interpersonal Sexual Objectification Scale." Psychology of Women Quarterly, vol. 31, no. 2, 01 June 2007, doi: 10.1111/j.1471-6402.2007.00351.x
"A test of objectification theory with lesbian women." Psychology of Women Quarterly, vol. 30, no. 4, 01 Dec 2006, doi: 10.1111/j.1471-6402.2006.00310.x
My Journey in Psychology
I believe that every woman has a natural source of wisdom and strength within. I find it deeply gratifying to help women reconnect with this source. I founded Empower, my private psychology practice, to help patients regain a sense of control and authorship in their lives and support women during pregnancy and early motherhood.
When I work with my patients, I use a unique blend of self-compassion, mindful authenticity, and humor to help them bring out their inner strength and wisdom. In my sessions, I strive to create a supportive, warm, and nonjudgmental environment so my patients can feel completely comfortable discussing any and all issues that are bothering them. We also spend a good amount of time laughing! Through both individual and group psychotherapy, I equip my patients with the necessary tools for their self-healing and self-actualization.
My research has focused on interpersonal sexual objectification and gender identity, including within the LGBTQ+ community. I'm proud to serve on the editorial board for Psychology of Women Quarterly to help advance the science around women's mental health.
At Flo, I enjoy contributing to content that empowers millions of young people and parents to prioritize their mental health with daily tips and self-care practices.
Flo Advisory Board of 100+ Doctors, Scientists, and Health Experts
We break down complex medical topics into accessible and digestible information that empowers readers to take action and prioritize their own well-being. Our team of Medical and Scientific Advisors is made up of over 100 certified health experts from a variety of disciplines who ensure that every piece of content we release is medically accurate, understandable, and up to date with the latest scientific findings. We rely on medical guidelines from international health organizations and get information from academic institutions and peer-reviewed articles, all of which is fully described in our Flo Editorial Process and Standards.