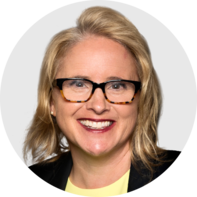 Dr. Jane van Dis
Assistant professor of obstetrics and gynecology, University of Rochester, New York, US
Work Experience: 15+ years in obstetrics and gynecology
"I am truly passionate about providing women with the tools and education they need to have the safest pregnancies with the best possible outcomes."
Career Highlights
Assistant Professor of Obstetrics & Bynecology at the University of Rochester, NY, 2021–present
Advisor at Startup Accelerator FemTech Lab, London, UK, 2020–present
Co-founder of OB Best Practice in partnership with The ObG Project, 2019–present
Co-founder of EQ Metric (www.eqmetric.com), a platform for measurement and accountability for equity in health care, 2017–present
OB Hospitalist, 2013–present
Co-chair of the Technology Committee District IX of the American College of Obstetricians and Gynecologists (ACOG), 2019 and Section III Vice Chair District IX of the ACOG, 2016–present
OB-GYN Chief Editor at Rosh Review, 2019–2020
Advisor and Medical Director at Mavenclinic, the largest U.S. telehealth platform for women's health, 2017–2021
Advisor to women's health care startups, including FLEX, Bobbie, Modern Fertility, Bea Fertility, and Biorhythm
Lead at Portfolia FemTech II Fund, the first venture capital investment fund to focus exclusively on women's health
Fellow of the American College of Obstetricians and Gynecologists (FACOG)
Education
Residency in Obstetrics and Gynecology at the University of California at Los Angeles School of Medicine, 2004–2007
Degree in Medicine from the University of South Dakota, Sanford School of Medicine, Vermillion, SD, 2003
Bachelor of Arts in English from Reed College, Portland, OR, 1992
Featured Publications
"Reengineering academic departments of obstetrics and gynecology to operate in a pandemic world and beyond: a joint American Gynecological and Obstetrical Society and Council of University Chairs of Obstetrics and Gynecology statement." American Journal of Obstetrics and Gynecology, vol. 224, no. 1, Jan 2021, doi: 10.1016/j.ajog.2020.09.016
"Stand up for Equity." Obstetrics & Gynecology, vol. 136, no. 6, Dec 2020, doi: 10.1097/AOG.0000000000004174
"Time's Up for Medicine? Only Time Will Tell." New England Journal of Medicine, vol. 379, no. 17, 25 Oct 2018, doi: 10.1056/NEJMp1809351
My Journey in Medicine
As an OB-GYN, I care about protecting patient safety and improving protocols in labor and delivery care, as well as advancing OB hospitalist medicine. My other areas of professional interest include high-risk obstetrics, digital health, physician management, expert review, and more.
Over my nearly two decades in medicine, I have taken on many roles. Besides teaching future doctors and seeing patients, I have volunteered in several committee positions for organizations such as the ACOG, American Medical Association, OB Mom Group Charity, Society of OB-GYN Hospitalists, and others.
A key part of my work involves trying to imagine and create a more equitable health care landscape. In Harvard Business Review and research in the New England Journal of Medicine, I wrote about reducing gender bias toward and harassment of female providers in health care environments. A few years ago, I co-founded Equity Quotient to help health organizations improve their work atmosphere, moving us toward a more equal, just, and diverse future through consulting and gender and race analytics.
I am also dedicated to helping women and individuals from historically marginalized communities launch successful startups in women's health, and I do this either through providing capital or advising. Currently, I'm really enjoying connecting and working with different female founders through FemTech Lab, a London-based startup accelerator.
Flo is an incredible and powerful platform to help people learn more about their bodies and well-being. I'm excited for the opportunity to work alongside so many other passionate and talented female health practitioners to provide the best possible experience for our millions of users.
Flo Advisory Board of 100+ Doctors, Scientists, and Health Experts
We break down complex medical topics into accessible and digestible information that empowers readers to take action and prioritize their own well-being. Our team of Medical and Scientific Advisors is made up of over 100 certified health experts from a variety of disciplines who ensure that every piece of content we release is medically accurate, understandable, and up to date with the latest scientific findings. We rely on medical guidelines from international health organizations and get information from academic institutions and peer-reviewed articles, all of which is fully described in our Flo Editorial Process and Standards.