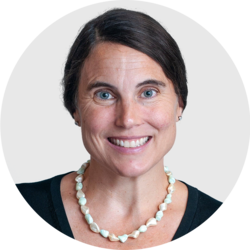 Jennifer Boyle, MD
Clinical Instructor of Obstetrics and Gynecology, Harvard Medical School. Obstetrician-Gynecologist, Massachusetts General Hospital, Boston, MA, USA
Work Experience: 15+ years of experience in obstetrics and gynecology
"I constantly look for better and more helpful ways to both listen to my patients and to explain things so that everyone can make the best health choices for themselves. Making sure that a patient's whole health needs are met and knowing that this will be different for every person drives me every day in my work."
Dr. Boyle, FACOG, has served women as an OB-GYN in a wide range of clinical settings, including working with HIV-positive moms and babies in Botswana, Africa, and in urban community health centers in the United States.
Education and professional experience
Dr. Boyle completed her internship and residency at the University of Colorado Health Sciences Center.
Among her clinical interests are:
Prenatal care
Labor management
Contraception
Medical management of abnormal uterine bleeding
Management of abnormal Pap tests
Passion and motivation
Dr. Boyle feels honored to guide women through their reproductive lives from adolescence through menopause and particularly during the journey of pregnancy and childbirth. She believes passionately in helping women to better understand their bodies and in guiding them to achieve their personal vision of health and wellness.