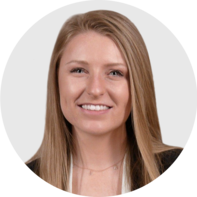 Kyala Clegg, MS
Health and fitness coach, The Hype Wellness, New York, US
Work Experience: 5+ years in fitness instruction
"My goal is to inspire women everywhere to approach wellness from a personalized, evidence-based approach instead of following the trends. I want to help people build a stronger body, recover from muscle imbalances and mindset barriers, and create a sustainable lifestyle that puts health at the forefront."
Career Highlights
Founder and CEO at The Hype Wellness, offering coaching for nutrition, exercise, and lifestyle, New York City, NY, 2018–present
Fitness instructor organizations including Eclipse Fitness, CardioSport, Beach Body, and Columbia University, 2015–present
Pilates and Core and Meditation Instructor at the Aerobics and Fitness Association of America, 2014–present
Certified Strength and Conditioning Specialist (CSCS), Yoga Instructor, Group Exercise Instructor, Corrective Exercise Specialist (CES), Team USA weightlifting coach
Education
Postgraduate internship in dietetics at State University of New York at Plattsburgh, NY, 2021
Master of Science in Nutrition and Exercise Physiology from the Teachers College at Columbia University, New York City, NY, 2020
Bachelor of Science in Foods, Nutrition, and Wellness Studies (with honors) from the State University of New York at Plattsburgh, NY, 2018
My Journey in Fitness
When I was a young student-athlete, there was nobody around who could communicate the science of sports nutrition, recovery, and strength and conditioning in an understandable way. The only advice I received was based on research done on male athletes; there wasn't any available evidence on how to train, eat, or recover as a female athlete: Historically, training strategies designed for the male body were also used for female training programs, disregarding the differences between male and female body chemistry. I decided to become the expert I so badly needed when I was younger.
I founded The Hype Wellness to use my expertise to help other women feel healthy and at peace with their bodies. I provide science-backed coaching on nutrition, exercise, and the mind-body connection. My philosophy focuses on reframing the relationship people have with food and exercise and finding the right balance, not following the latest diet! With each of my clients, I take a truly individualized approach, curating interventions to each person's specific goals, needs, and lifestyle, because everybody is unique.
Outside of fitness coaching, I love working with female-led businesses to educate young women and LGBTQIA+ communities about nutrition and exercise. I'm overjoyed to join Flo as a health and exercise expert and have a positive impact on the lives of our users worldwide.
Flo Advisory Board of 100+ Doctors, Scientists, and Health Experts
We break down complex medical topics into accessible and digestible information that empowers readers to take action and prioritize their own well-being. Our team of Medical and Scientific Advisors is made up of over 100 certified health experts from a variety of disciplines who ensure that every piece of content we release is medically accurate, understandable, and up-to-date with the latest scientific findings. We rely on medical guidelines from international health organizations and get information from academic institutions and peer-reviewed articles, which is fully described in our Flo Editorial Process and Standards.