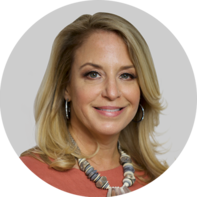 Laura Berman, PhD
New York Times bestselling author, sex therapist, and educator, California, US
Work Experience: 25+ years in sex therapy and education
"Every person — young, older, married, or single — deserves a life of full sexual fulfillment. My ultimate goal is to help individuals and couples around the globe love and be loved better."
Career Highlights
New York Times best-selling author of nine books on love and relationships
Host of her nationally syndicated show, "Uncovered Radio," for which she received a Gracie Award for Best Talk Radio Show Host, and she was named Radio Ink's Most Influential Women in Radio
Host of the podcast "The Language of Love"
Hosted her own television program, "In the Bedroom with Dr. Laura Berman"
Regularly featured expert on TV, including "The Rachael Ray Show," "The Dr. Oz Show," "TODAY," "Good Morning America," and the "Oprah Winfrey Show," as well as in radio and written media
Director of the Berman Center, Chicago, IL
Assistant Clinical Professor of Psychiatry and Obstetrics and Gynecology at the Feinberg School of Medicine at Northwestern University, Chicago, IL
Member of the American Association of Sex Educators, Counselors, and Therapists; the Society for the Scientific Study of Sexuality; the National Association of Social Workers; the International Society for the Study of Women's Sexual Health; and the American Urologic Society
Education
Postgraduate Fellowship in Sexual Therapy with the Department of Psychiatry at the New York University Medical Center
PhD in Human Sexuality from New York University
Master of Clinical Social Work from New York University
Master's Degree in Health Education with a specialization in human sexuality from New York University
Bachelor's Degree in Anthropology from the University of Vermont
Featured Publications
Quantum Love: Use Your Body's Atomic Energy to Create the Relationship You Desire. Hay House, Inc., 2017.
Loving Sex: The Book of Joy and Passion. DK, 2011.
Real Sex For Real Women, DK, 2011.
It's Not Him, It's You!: How to Take Charge of Your Life and Create the Love and Intimacy You Deserve, DK, 2010.
For Women Only: A Revolutionary Guide to Reclaiming Your Sex Life. Griffin, 2005.
My Journey in Sex Therapy
I have dedicated my career to helping individuals and couples maximize their love life. Through my books, podcast, blog, workshops, therapy sessions, and online courses, I love sharing empowering knowledge about relationships, passion, and sex with people everywhere.
Some of the areas I work on with couples are relationship stalemate, repairing love after an affair, and overcoming inhibitions and fears in the bedroom. I teach couples how to rediscover that connection, spark, and romance so they can take their relationship to new heights. With clients, I often also work through issues surrounding trust and intimacy, low desire, gender and sexual orientation, and sexual dysfunction, including early ejaculation, orgasm difficulties, and painful sex. Everyone has the right to feel confident, sexy, and satisfied in the bedroom, and I aim to help people on their journey to sexual fulfillment.
Besides writing my own books, I enjoy regularly contributing to women's magazines like Cosmo, Glamour, and more. Additionally, I share expert tips on my Instagram, @drlauraberman, and through my podcast, The Language of Love.
At Flo, I advise on content about sexuality, love, and relationships to help even more women achieve their full sexual potential.
Flo Advisory Board of 100+ Doctors, Scientists, and Health Experts
We break down complex medical topics into accessible and digestible information that empowers readers to take action and prioritize their own well-being. Our team of Medical and Scientific Advisors is made up of over 100 certified health experts from a variety of disciplines who ensure that every piece of content we release is medically accurate, understandable, and up-to-date with the latest scientific findings. We rely on medical guidelines from international health organizations and get information from academic institutions and peer-reviewed articles, which is fully described in our Flo Editorial Process and Standards.