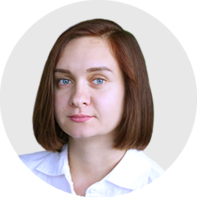 Marina Savchenko, MD
Pediatric Neurologist, Medical Consultant at Flo
Work Experience: 5+ years in Pediatric Neurology
The scope of Dr. Savchenko's professional expertise includes the diagnosis and management of neurological conditions in newborns, infants, children, and adolescents.
Working at the Research Center of Neurology and Neurosurgery, she deals with a wide range of neurological disorders, from the relatively simple – such as migraines or cerebral palsy – to more complex and rare conditions, such as metabolic diseases or neurodegenerative disorders.
Dr. Savchenko has authored and published several journal articles. She is a member of the European Pediatric Neurology Society and made a poster presentation for the 13th EPNS Congress.