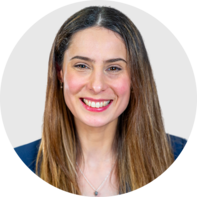 Naureen Whittinger, DClinPsy
Senior clinical psychologist and systemic practitioner, National Health Service, UK
Work Experience: 15+ years in clinical psychology
"I have a passion for reaching out to people from all backgrounds and using creative methods to help them achieve well-being. I am strongly driven to help people move beyond any difficulties, past and present, to make their dreams a reality."
Career Highlights
Chartered Clinical Psychologist for the UK National Health Service, 2011–present
Providing family and couples therapy in public sector and private practice, 2017–present
Research Officer for the Association of Family Therapy, 2022–present
Chapter author of British Psychological Society guidelines on family interventions in psychosis, 2021
Senior Psychologist in Grenfell Health and Wellbeing Service, 2017–2020
Inclusivity, Equality and Diversity Lead in Psychosis and Complex Care Faculty of the British Psychological Society, 2019–present
Visiting Lecturer and Clinical Psychologist at the University of Ghana Medical School, 2013
Assistant Psychologist at King's College London, 2007–2008
Research Psychologist at Cardiff University, 2004–2007
Published author of several peer-reviewed journal articles and contributor on UK digital radio programs
Education
Master of Systemic Psychotherapy from the University of Essex (expected 2022)
Graduate Certificate in Family Therapy from King's College London
Doctorate in Clinical Psychology from Canterbury Christ Church University
Bachelor of Science in Psychology from the University of St. Andrews
Featured Publications
"Can a self-referral system help improve access to psychological treatments?" British Journal of General Practice, vol. 60, no. 574, May 2010, doi: 10.3399/bjgp10X501877
"Predictors of antisocial behaviour in children with attention deficit hyperactivity disorder." European Child & Adolescent Psychiatry, vol. 15, no. 2, Mar 2006, doi: 10.1007/s00787-006-0511-1
Whittinger, N. "Focussing, refocussing and defocussing on unconscious bias." Analyst News, 9 April 2021. https://www.analystnews.com/world/unconscious-bias/
Whittinger, N., et al. "Working with Diversity." Family Interventions in Psychosis: Guidelines for psychologists and practitioners supporting families and social networks, 2021, British Psychological Society. www.bps.org.uk/sites/www.bps.org.uk/files/Policy/Policy%20-%20Files/Family%20interventions%20in%20psychosis.pdf
Brown, June S. L., et al. "How Black African and White British Women Perceive Depression and Help-Seeking: A Pilot Vignette Study." International Journal of Social Psychiatry, vol. 57, no. 4, July 2011, pp. 362-374. doi:10.1177/0020764009357400.
Prytys, M., et al., "Psycho‐educational CBT insomnia workshops for the general public: an audit of access and clinical outcomes." Journal of Public Mental Health, Vol. 9 No. 1, 14 Apr. 2010, pp. 8-15. https://doi.org/10.5042/jpmh.2010.0159
Fowler, Tom, et al. "Psychopathy traits in adolescents with childhood attention-deficit hyperactivity disorder." The British Journal of Psychiatry, vol. 194.1, Jan. 2009, pp. 62-7. doi:10.1192/bjp.bp.107.046870
Ford, Tamsin, et al. "Five Years On: Public Sector Service Use Related to Mental Health in Young People with ADHD or Hyperkinetic Disorder Five Years After Diagnosis." Child and Adolescent Mental Health, vol. 13.3, Aug. 2008, pp. 122-129. doi:10.1111/j.1475-3588.2007.00466.x
Whittinger, Naureen S., et al. "Clinical precursors of adolescent conduct disorder in children with attention-deficit/hyperactivity disorder." Journal of the American Academy of Child and Adolescent Psychiatry, vol. 46.2, Feb. 2007, pp. 179-87. doi:10.1097/01.chi.0000246066.00825.53
My Journey in Psychology
My career combines my interests in relationships, self-development, research, and public services, which means I get to use both academic knowledge and lived experience in the pursuit of helping others. In my work, I need to use many tools to understand and support individuals, couples, families, and communities — being a psychologist consistently fuels my penchant for creativity and thirst for learning.
I've worked within health settings for over twenty years. When working directly with clients, I primarily draw on cognitive behavioral therapy and systemic psychotherapy approaches. I'm especially interested in how understanding our relationships with others can bring us greater joy and how socio-political issues and stories about our lives can influence our well-being.
Besides offering therapy to individuals, couples, and families, I supervise and train health care staff in clinical care planning and undertaking complex psychological assessments. And I'm always looking for new opportunities for learning and research. I'm currently exploring practice-based interventions that provide better patient experiences and consulting to teams and organizations. I also contribute to the next generation of clinical psychologists through supervision and teaching doctoral students.
I believe the role of a psychologist extends beyond a clinical setting, so I enjoy volunteering to support organizations within the charity and voluntary sector and educating general audiences on mental wellness.
I've been a proud member of Flo's Medical Board since 2019. I've enjoyed seeing this platform grow year after year, and I love contributing to content that helps millions of people worldwide support their mental wellness.
Flo Advisory Board of 100+ Doctors, Scientists, and Health Experts
We break down complex medical topics into accessible and digestible information that empowers readers to take action and prioritize their own well-being. Our team of Medical and Scientific Advisors is made up of over 100 certified health experts from a variety of disciplines who ensure that every piece of content we release is medically accurate, understandable, and up to date with the latest scientific findings. We rely on medical guidelines from international health organizations and get information from academic institutions and peer-reviewed articles, all of which is fully described in our Flo Editorial Process and Standards.