Rainey Horwitz, MS
Sexual Science Researcher, Educator, MO, USA
|
Work Experience:
1+ year of experience in creating digital sexuality education content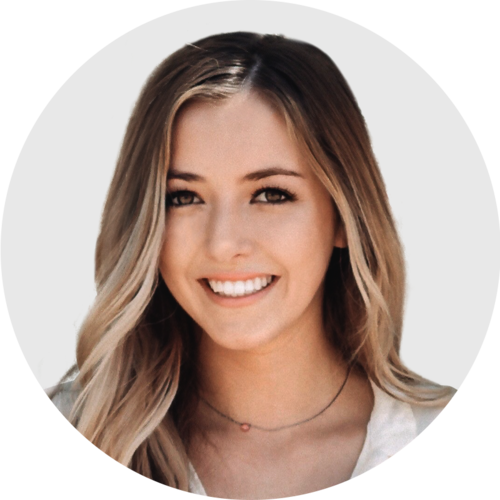 "I am greatly honored to work with a company that prioritizes creating reliable health information that is accessible for the everyday person and free of medical jargon. Flo's commitment to using medical professionals and getting the most researched, up-to-date info for their followers is extremely applaudable!"
Rainey Horwitz is a student doctor and is a certified trained doula.
Education and professional experience
Rainey has a Bachelor of Science and a Master of Science in Biology and Society from the Arizona State University College of Liberal Arts and Sciences (Barrett Honors College).
She is also a member of the Delta Epsilon Chapter of Kappa Alpha Theta.
Rainey's professional background includes:
Editor/Contributing Writer, The Embryo Project
Elective Coordinator/ Interest Group Lead, Labor of Love
Campus Ambassador, CanCan and the Rivkin Center for Ovarian Cancer
Awards
Biology and Society Unusual Student Project Award Grant, ASU School of Life Sciences
American Association for the Advancement of Science Section L Grant, American Association for the Advancement of Science
SLU School of Medicine Academic Scholarship, Saint Louis University School of Medicine
Passion and motivation
Rainey is working to normalize sex (and pleasure-informed) conversations in medicine and help other health workers learn the importance of removing stigma and shame from the doctor's office.
She also aims to educate medical professionals on the anatomy of the clitoral complex that is missing from most medical textbooks, which most doctors are never taught in medical school.
"Before med school, I was a history and philosophy of sex and science researcher for nearly 4 years. Getting lost in the investigation of the science of sex (and society's impulse to censor it) was my main motivation for entering the field of medicine."
Rainey hopes that her page @sexplained.med can be a resource for those who want to be better equipped for promoting more positive, healthier sexual practices among patients.