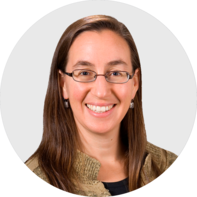 Dr. Sarina Schrager
Family physician, professor of family medicine and community health, University of Wisconsin-Madison, Wisconsin, US
Work Experience: 25+ years in family medicine
"Taking care of women of all ages and delivering babies are two of my favorite efforts — even now, after being in family medicine for 25 years. I love being part of my patients' lives and helping them through different life stages and stresses."
Career Highlights
Family Physician at the University of Wisconsin, Madison, 1996–present
Professor (CSH) at the University of Wisconsin School of Medicine and Public Health, Department of Family Medicine and Community Health, Madison, 1996–present
Medical Editor for Family Practice Management, a journal of the American Academy of Family Physicians, 2019–present
Editor-in-Chief for the Wisconsin Medical Journal
Chair of the Society of Teachers of Family Medicine's Communications Committee
Published over 80 papers and edited four books about family medicine and women's health
Education
Master of Science in Population Health with a focus in epidemiology from the University of Wisconsin School of Medicine and Public Health, 2011
Fellowship in Women's Health at MacNeal Hospital, Berwyn, IL, 2003
Residency in Family Medicine at MacNeal Hospital, Berwyn, IL, 1992–1995
Degree in Medicine from the University of Illinois at Chicago, 1992
Bachelor of Arts in French Language and Literature from Dartmouth College, Hanover, NH, 1988
Featured Publications
"Focus on Team-Based Care." Wisconsin Medical Journal, vol. 119, no. 3, Sep 2020, PMID: 33091280
"Menopause." Primary Care, vol. 45, no. 4, Dec 2018, doi: 10.1016/j.pop.2018.08.001
"Five Ways to Communicate Risks So That Patients Understand." Family Practice Management, vol. 25, no. 6, Nov–Dec 2018, https://www.aafp.org/fpm/2018/1100/p28.html
"A Review of Long-Acting Reversible Contraception Methods and Barriers to Their Use." Wisconsin Medical Journal, vol. 117, no. 4, Oct. 2018, PMID: 30407765
My Journey in Medicine
As a doctor of family medicine, I provide comprehensive care to patients throughout their lives. My practice focuses specifically on caring for women and children, and I am devoted to caring for families. I aim to educate patients as much as possible about prevention so they can take care of their well-being and enjoy a high quality of life.
After completing my medical training, I immediately began a teaching role at the University of Wisconsin, and I've been there ever since! I really enjoy splitting my days between educating residents about women's health and caring for patients at the university hospital.
My research has focused on work-life balance for health care providers, osteoporosis in women with disabilities, and breast cancer screening. I've also written about how to communicate effectively with patients, furthering efforts to provide them with the right information so that providers and patients can reach the best decision together. As a practitioner, I care deeply about making the patient experience more productive and satisfying for each person who visits; when they walk out the door, I hope they feel heard and confident that their needs are being cared for fully.
Being a medical consultant at Flo is a wonderful way for me to reach more women with empowering knowledge about their bodies and foster health awareness on a large scale.
Flo Advisory Board of 100+ Doctors, Scientists, and Health Experts
We break down complex medical topics into accessible and digestible information that empowers readers to take action and prioritize their own well-being. Our team of Medical and Scientific Advisors is made up of over 100 certified health experts from a variety of disciplines who ensure that every piece of content we release is medically accurate, understandable, and up to date with the latest scientific findings. We rely on medical guidelines from international health organizations and get information from academic institutions and peer-reviewed articles, all of which is fully described in our Flo Editorial Process and Standards.